Yagasaki N-house
Karuizawa, Nagano Prefecture, Japan, 2020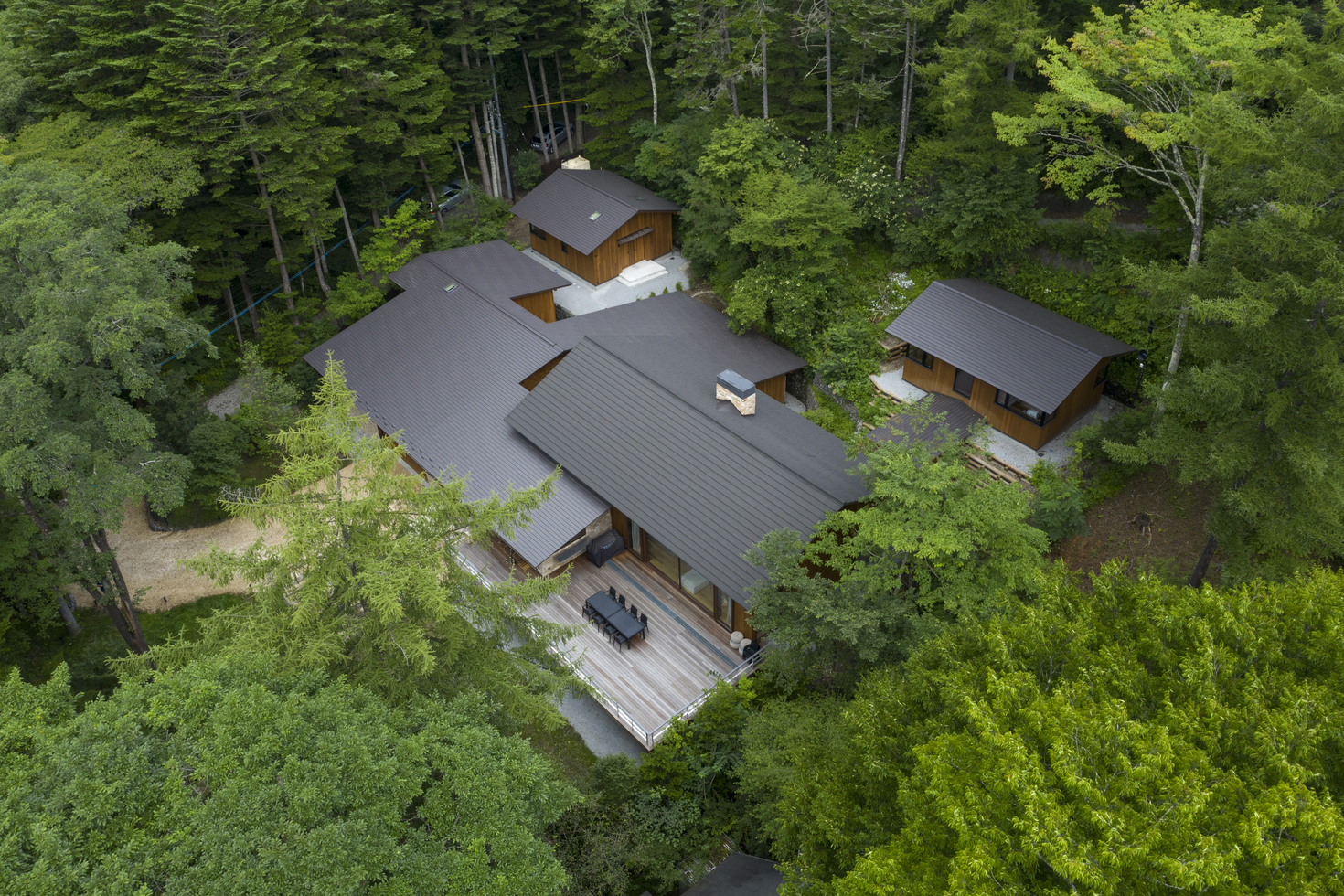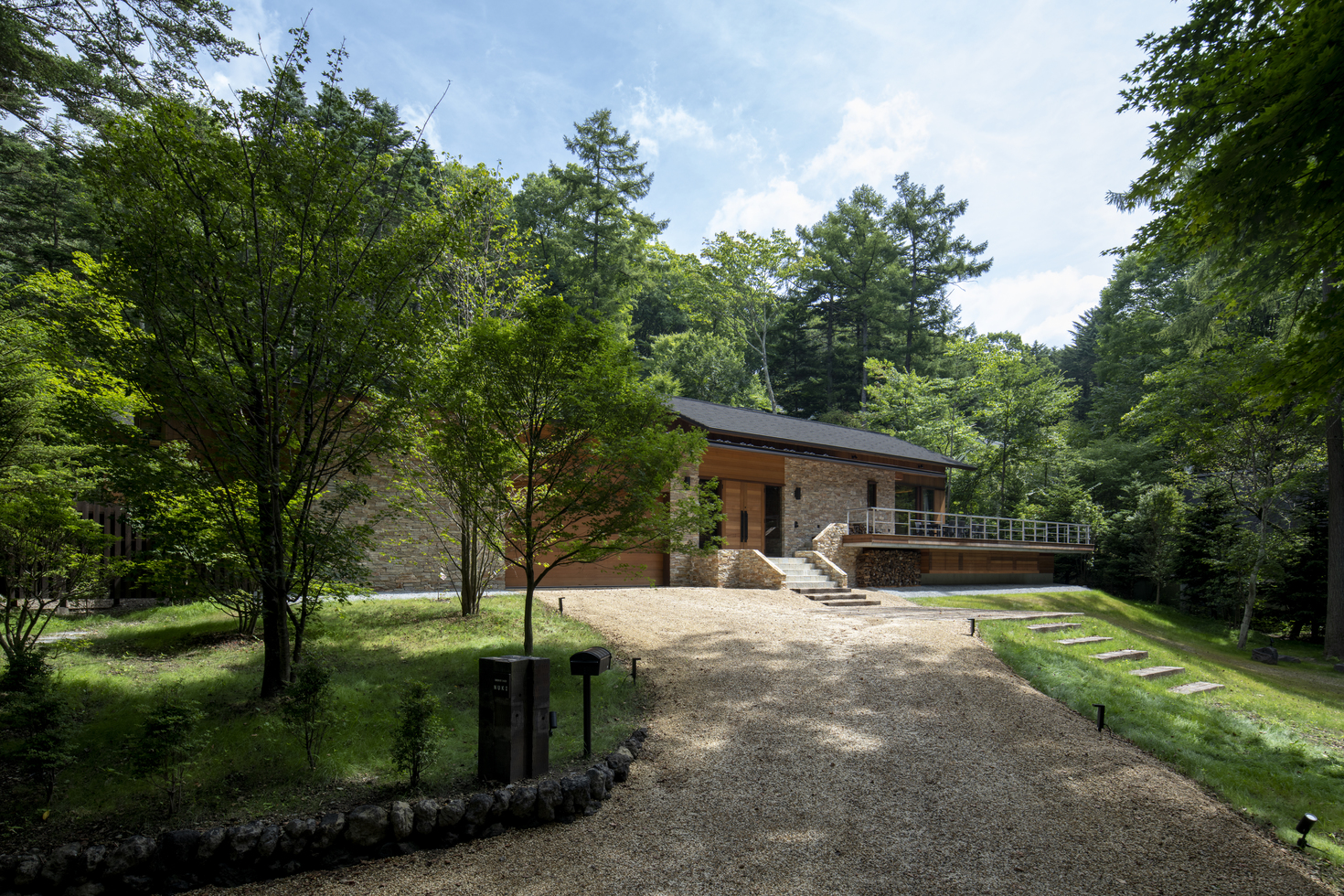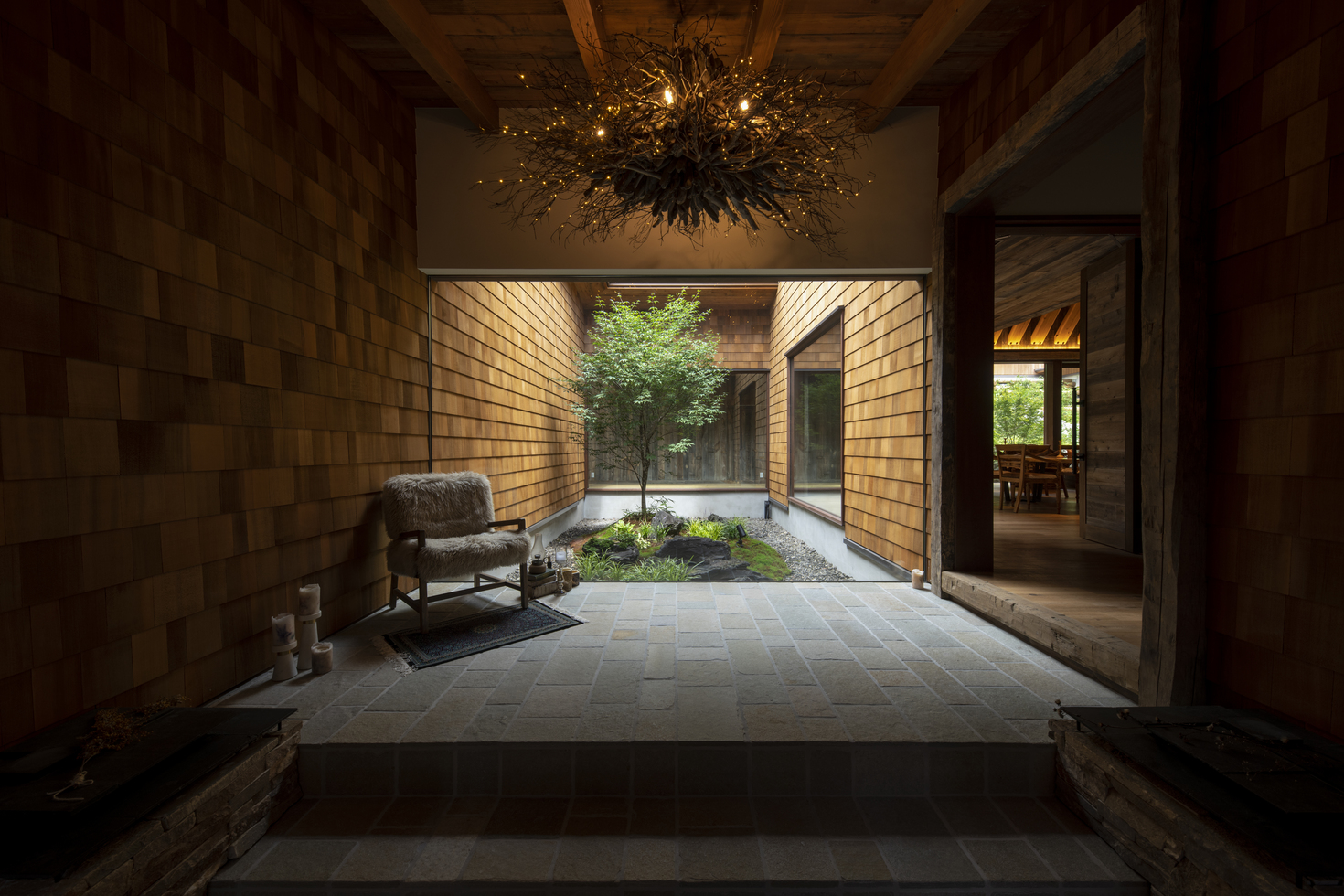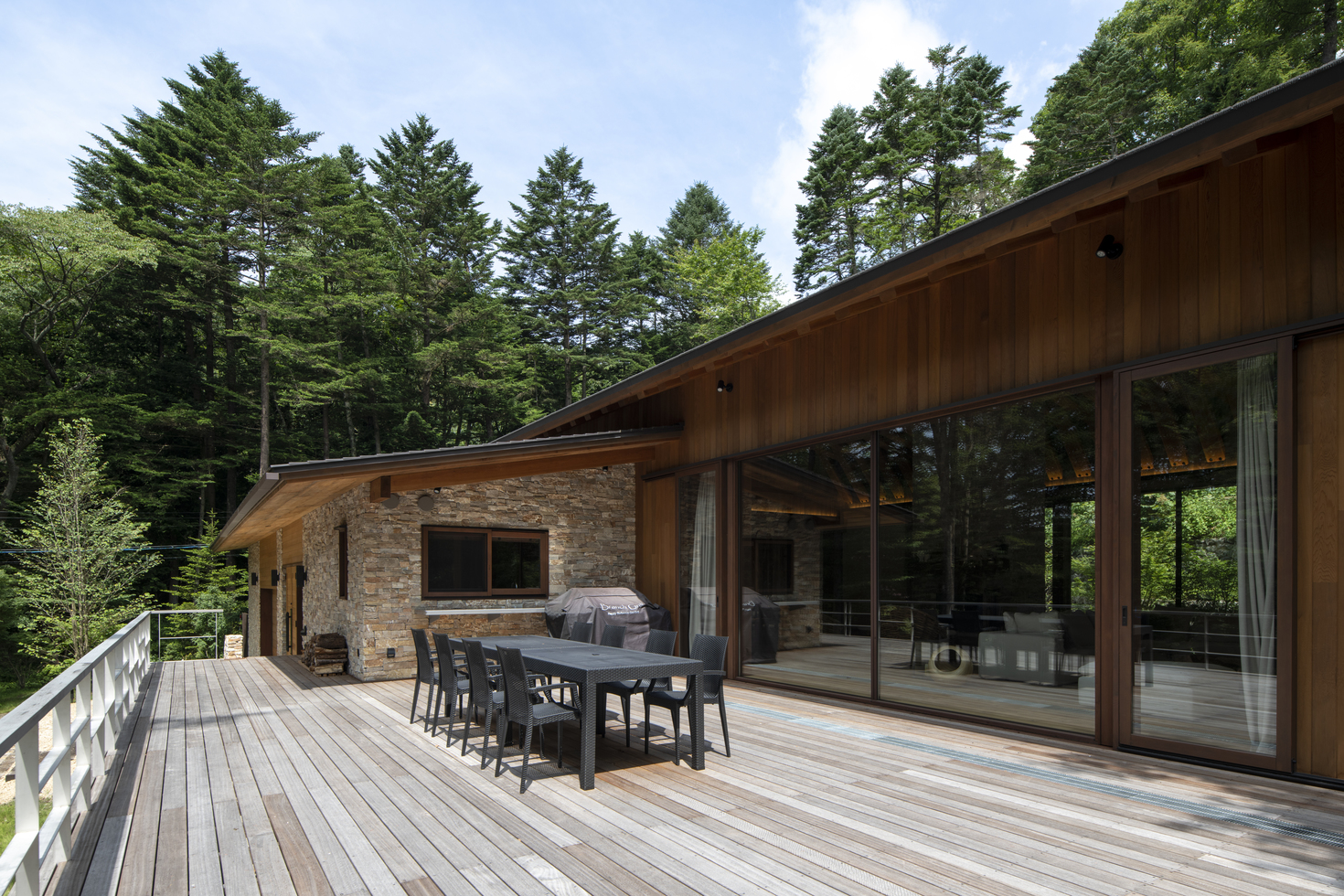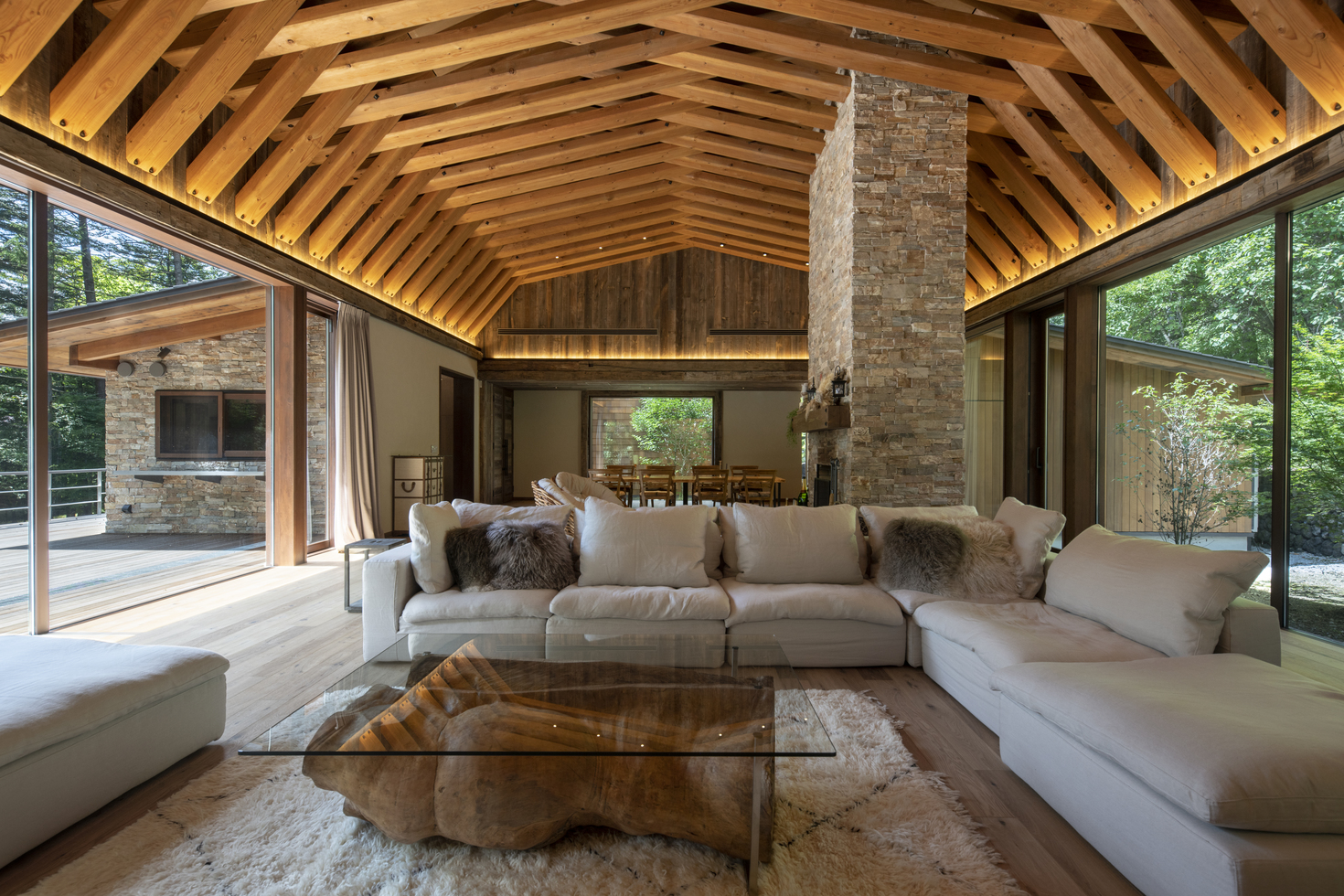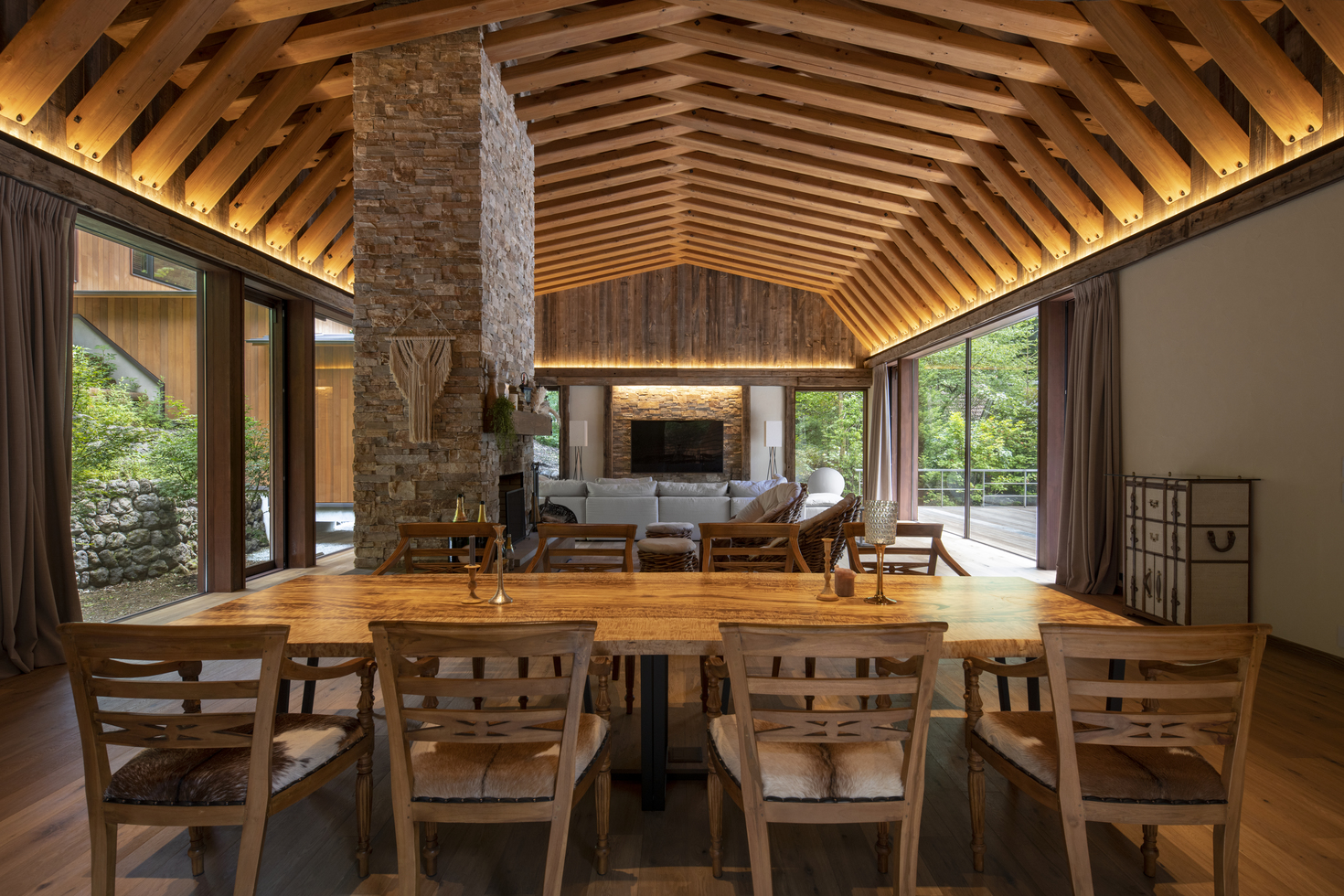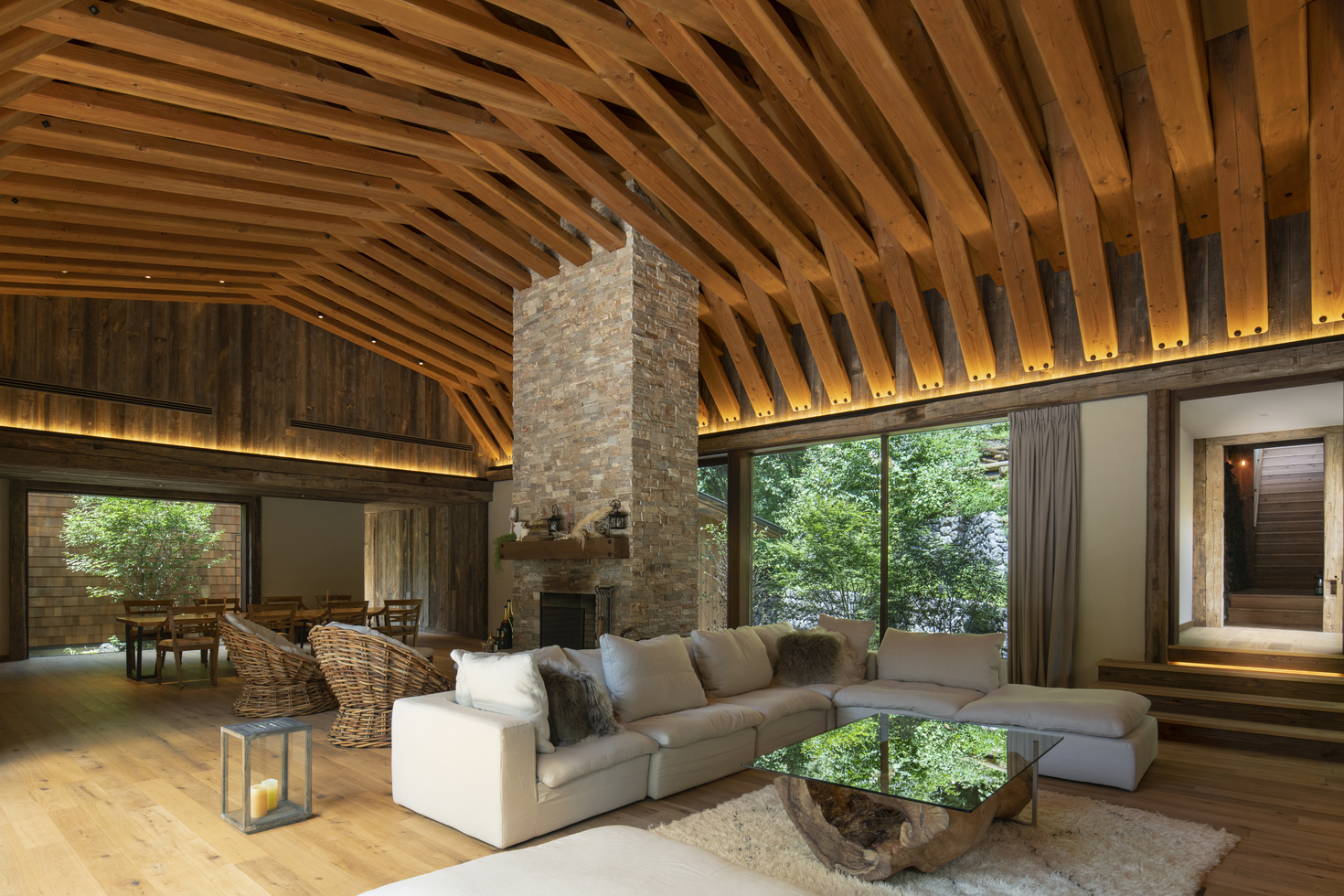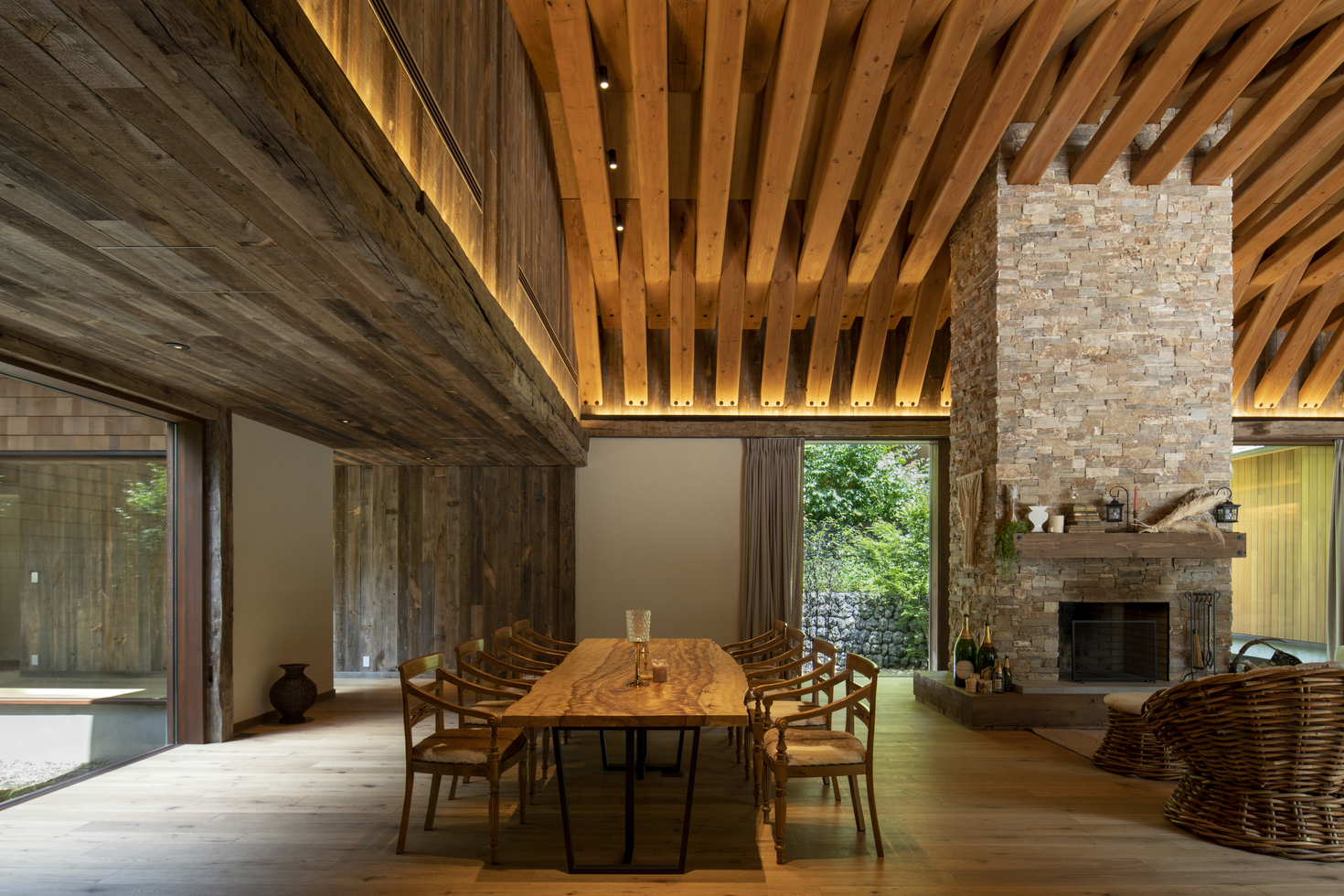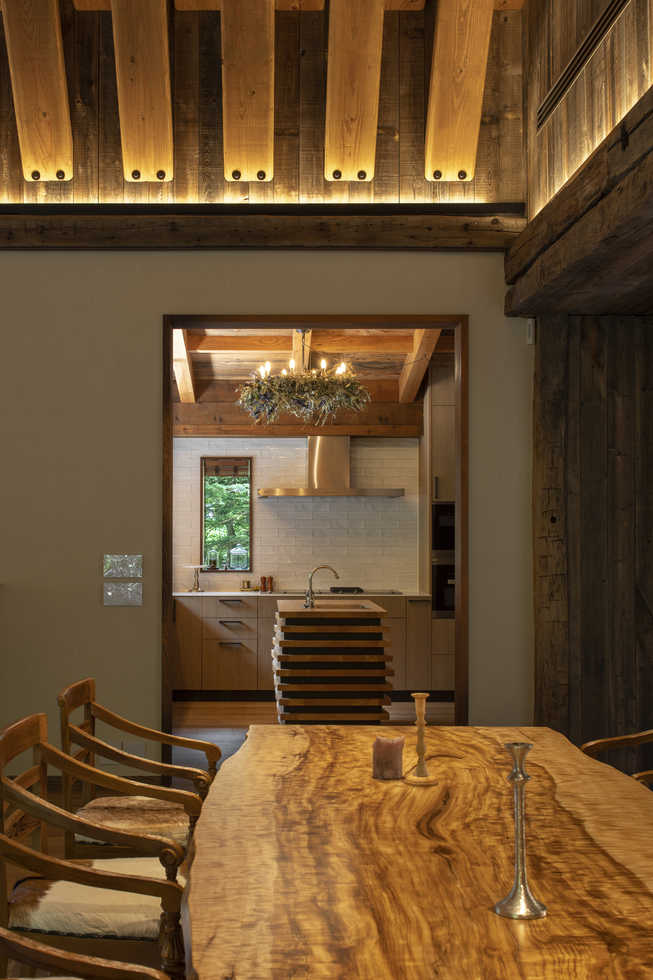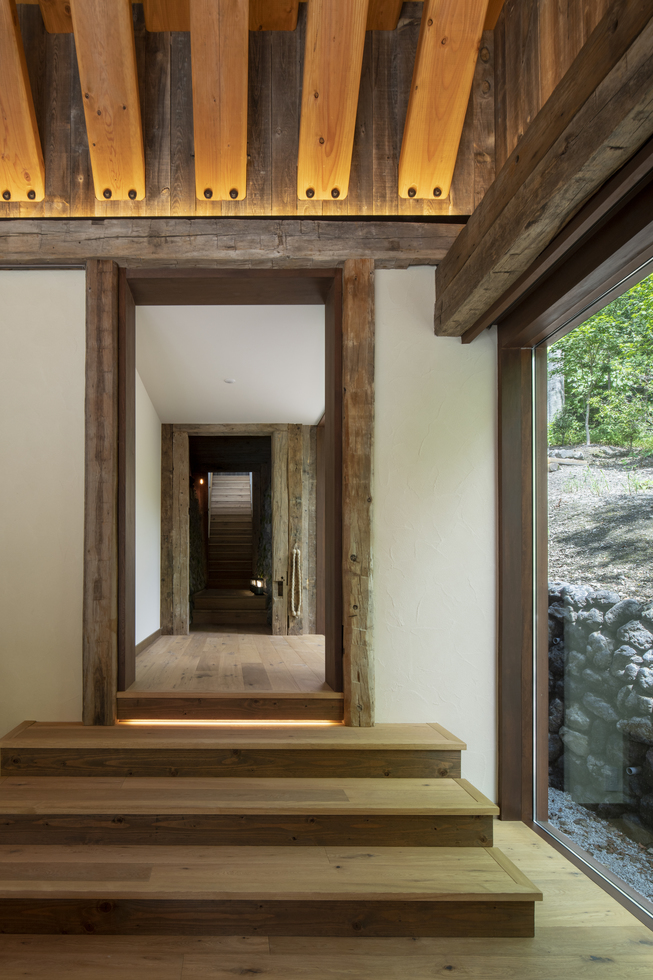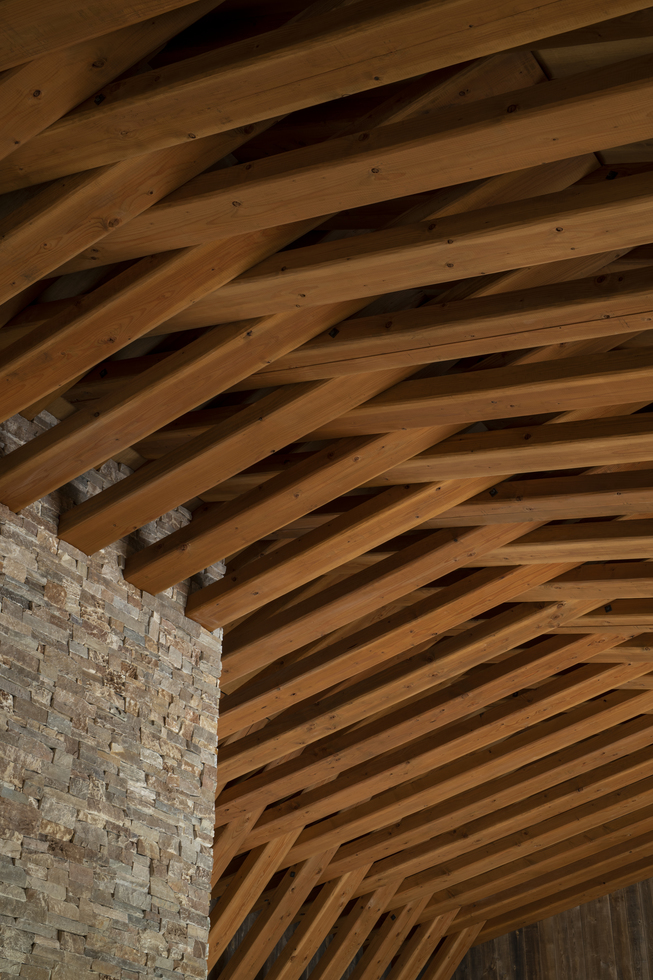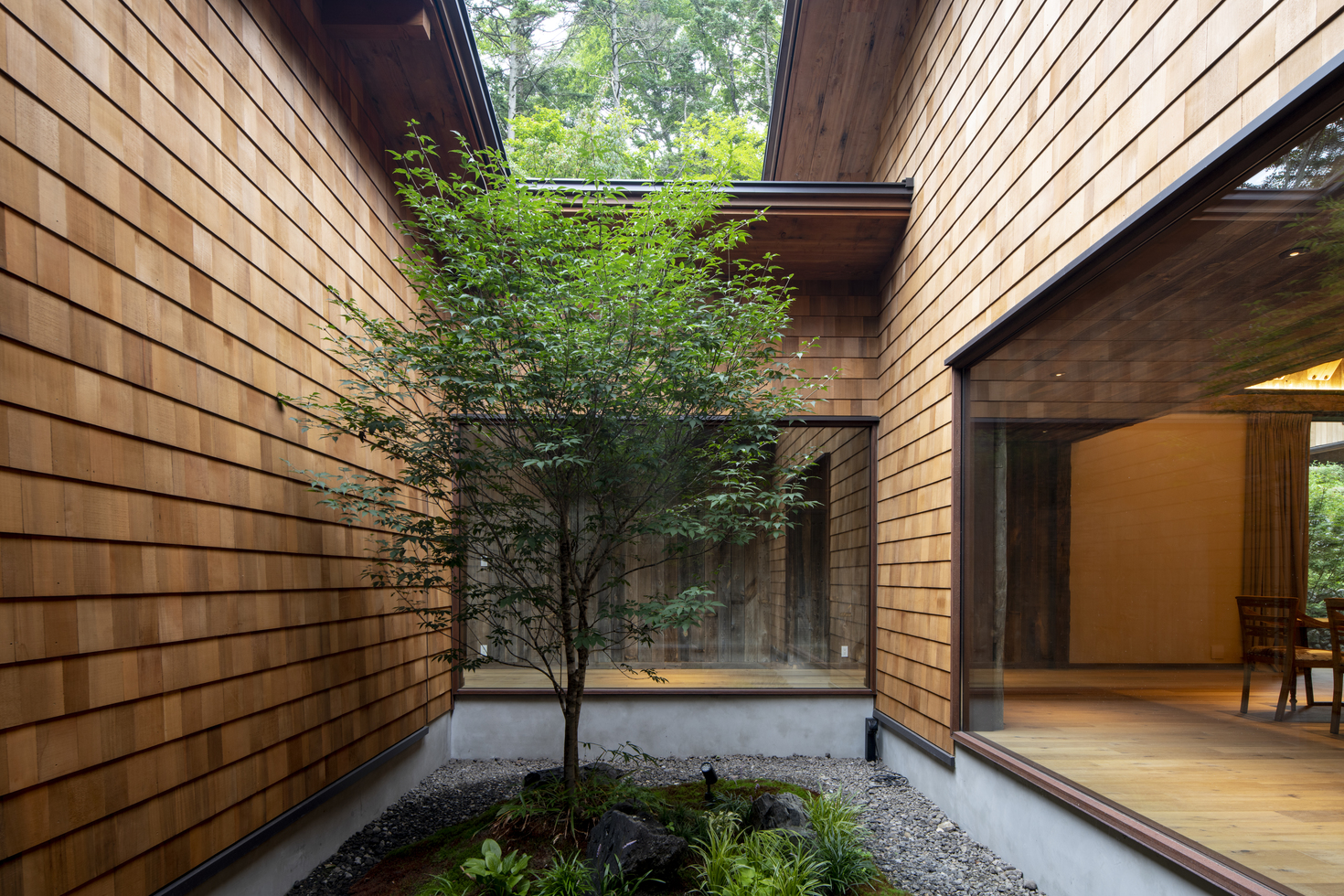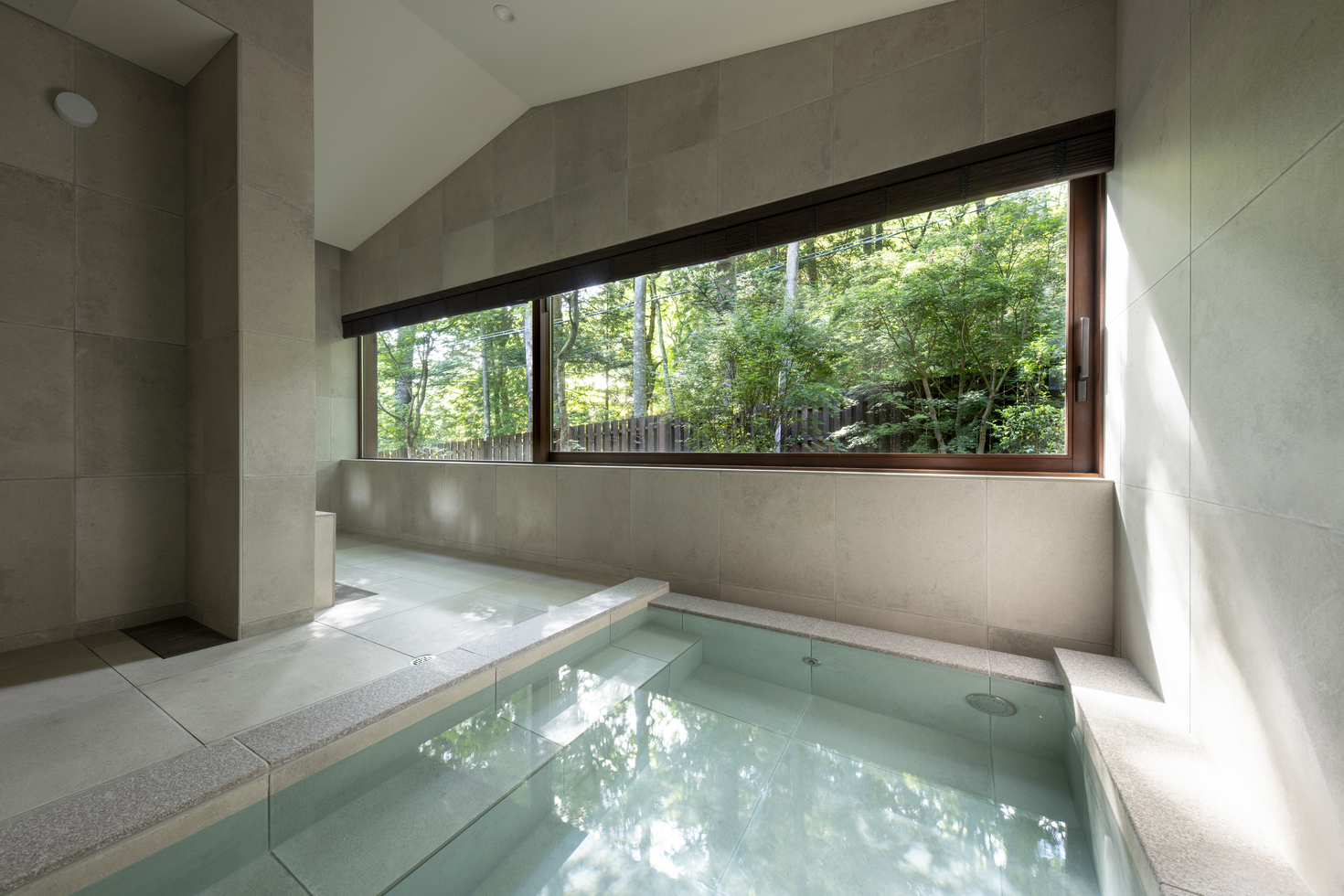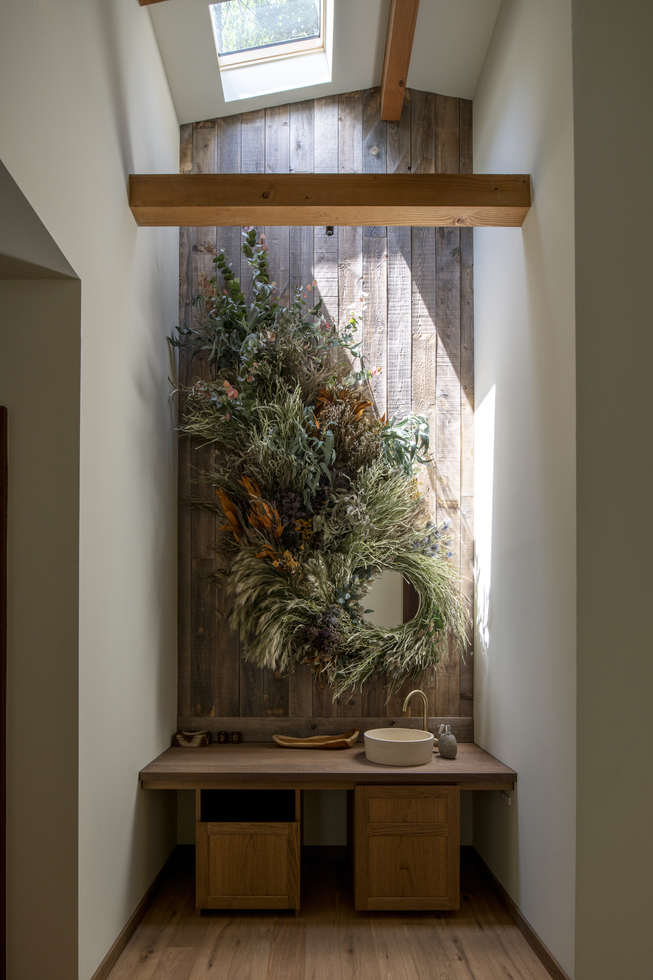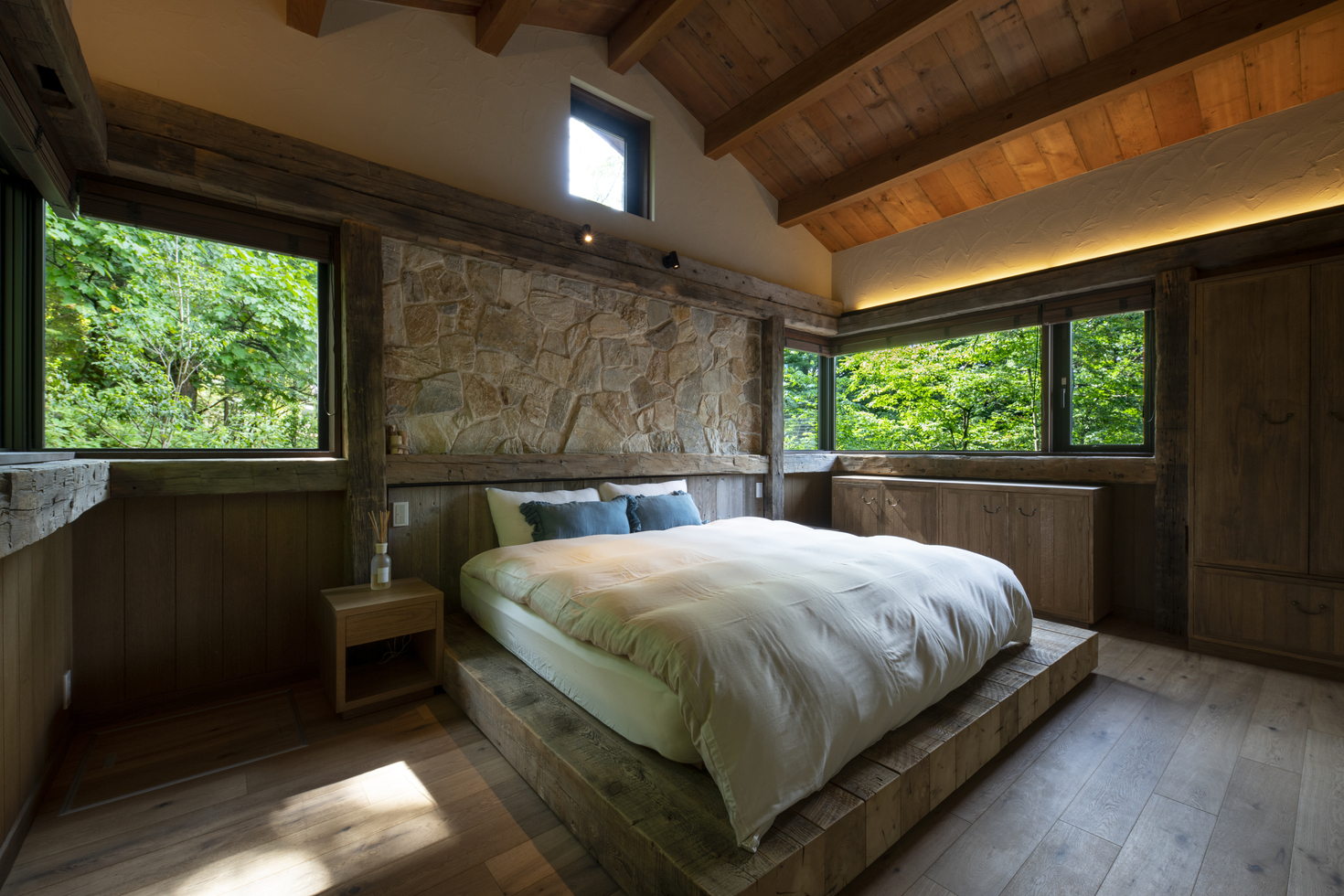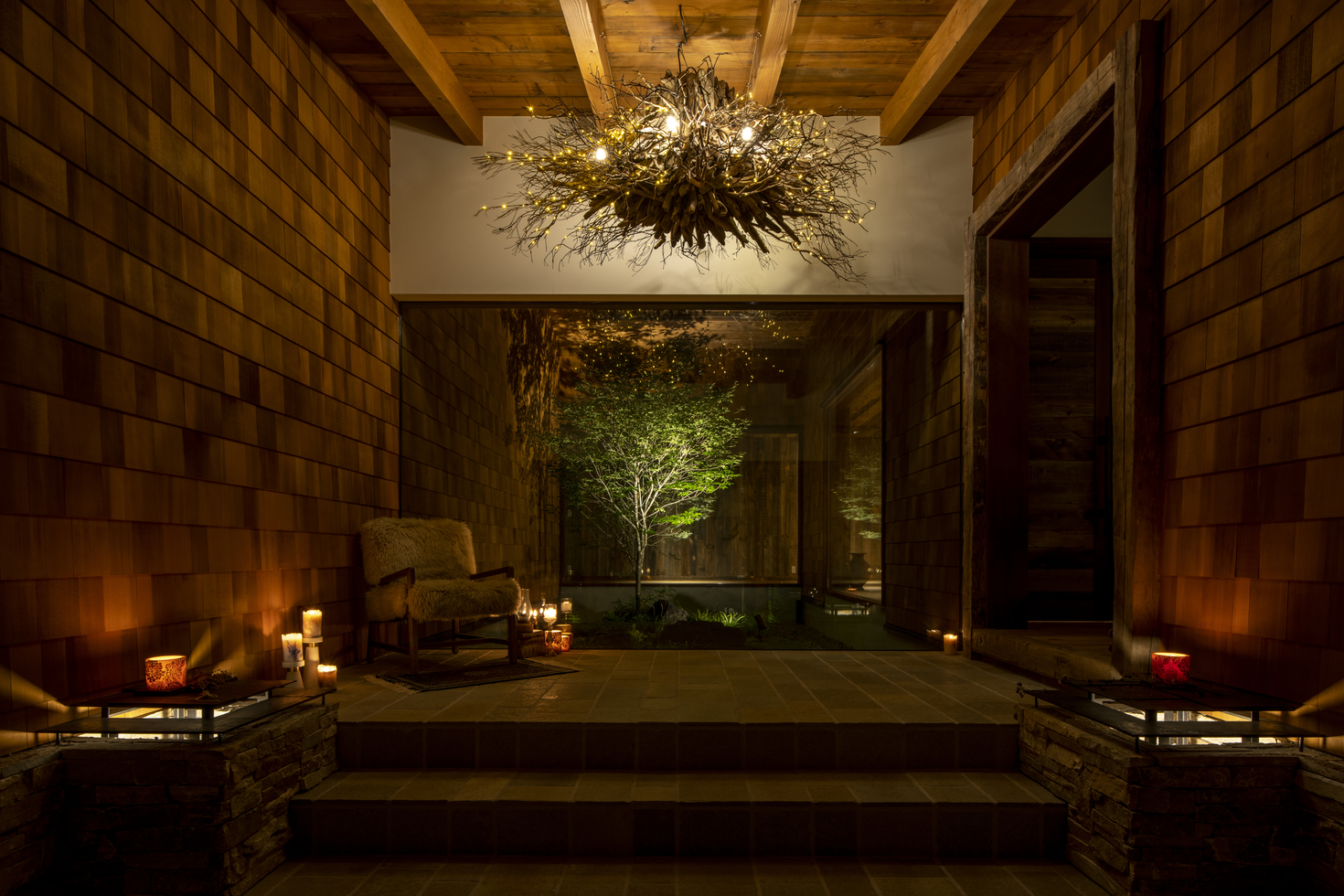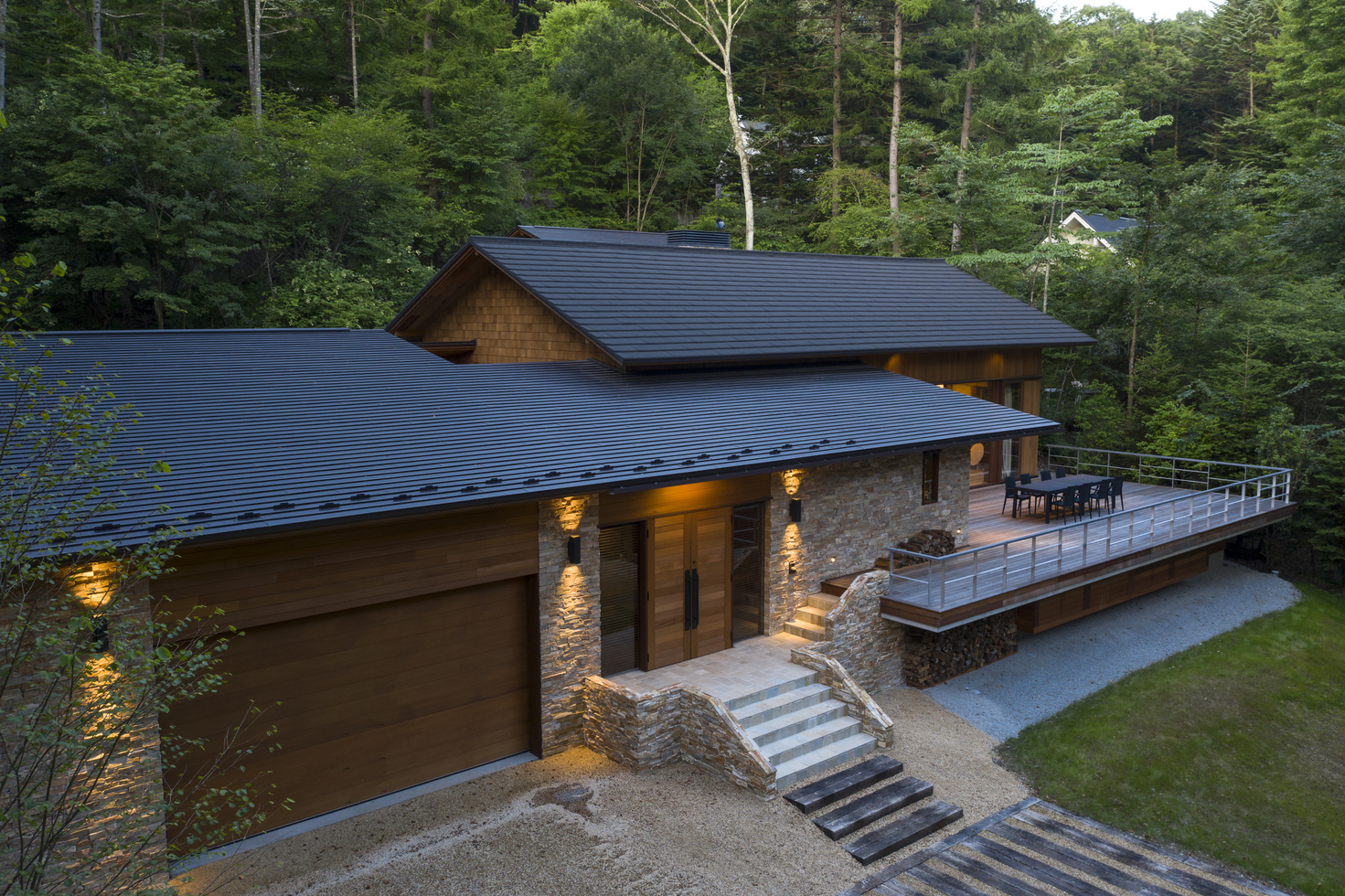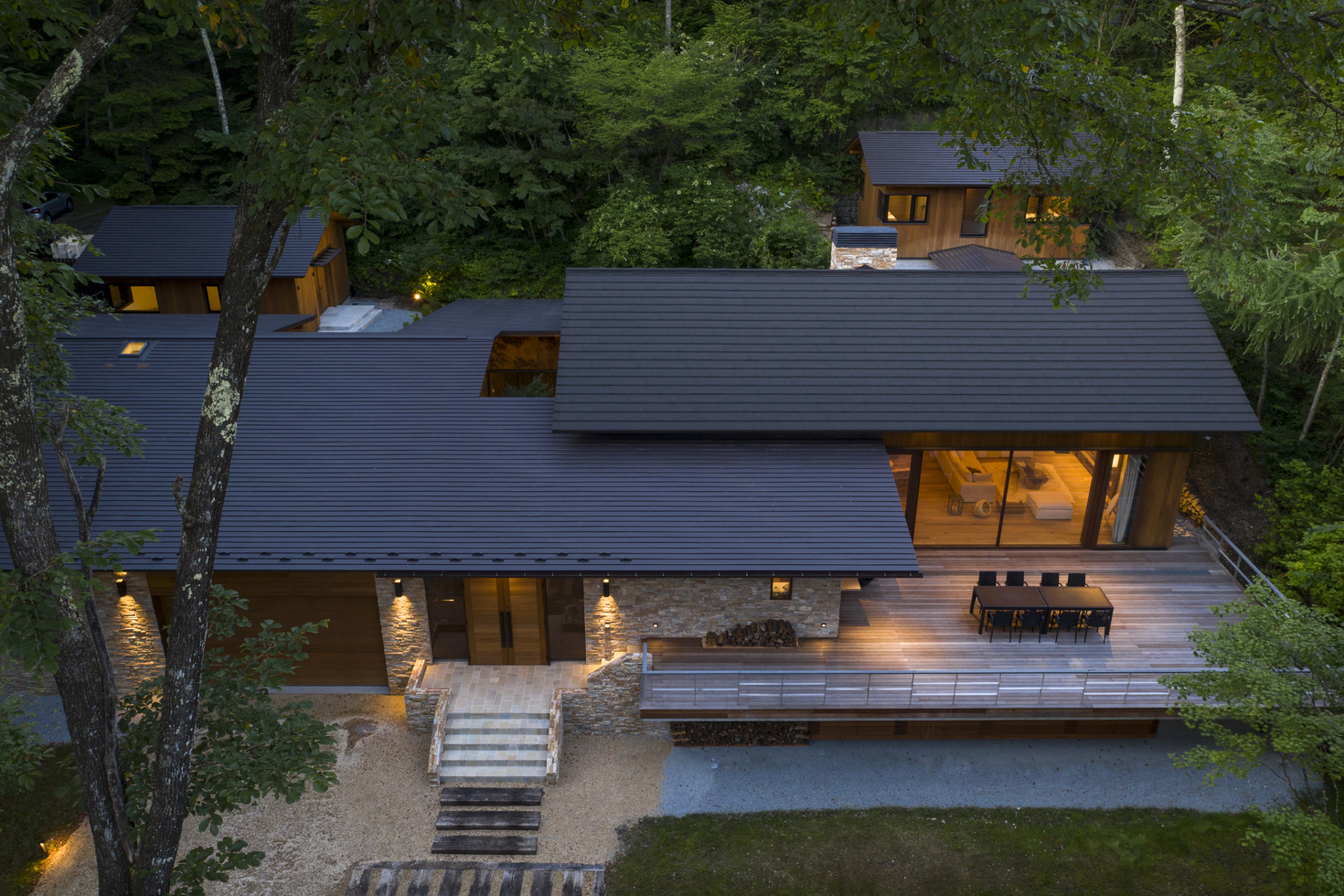 A villa located at the foot of mountain ridgeline of Eastern Karuizawa.
Rooms are placed per difference of elevation on a sloped landscape. Room surround and shape multiple gardens which are accented by existing trees and retaining walls of Asama stones. Embedding of spaces with different characters in the forest, and having them blended into the existing scenery, the depth of forest can be experienced in anywhere one may stand.
The large living and dining area are embraced with dynamic wooden frames made of pine. Reclaimed materials, which have been exposed to the nature and well weathered, are applied to the walls in order to harmonise with withering of the trees beyond the windows. Natural leaves and branched are arranged in the ikebana style on lighting fixtures and furniture, so that spaces become surrounded by warmth of the nature.
| | |
| --- | --- |
| Type | Holiday villa |
| Plot Area | 2220.66㎡ |
| Total Floor Area | 387.51㎡ |
| Floors | 1 Story |
| Structure | Wood (Partly RC) |
| Green Art | BITO Green Flower Creatives |
| Photograph | Ikunori Yamamoto |
JAPAN FOUNDATION, YANGON
Yangon, Myanmar, 2019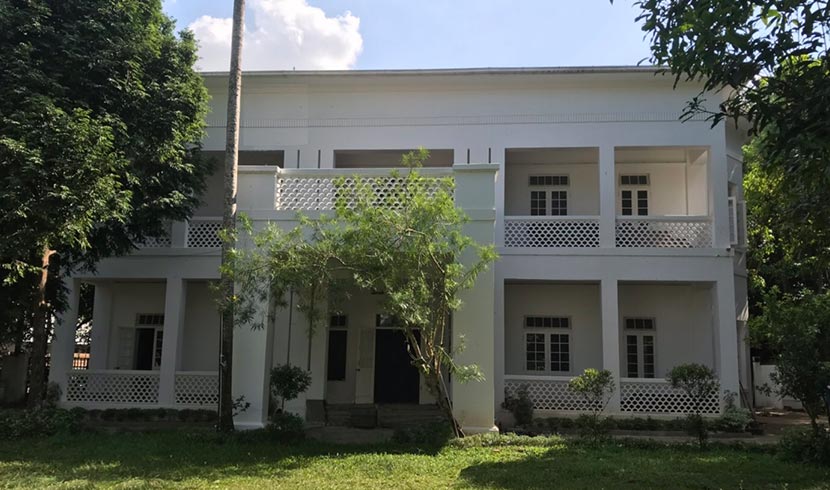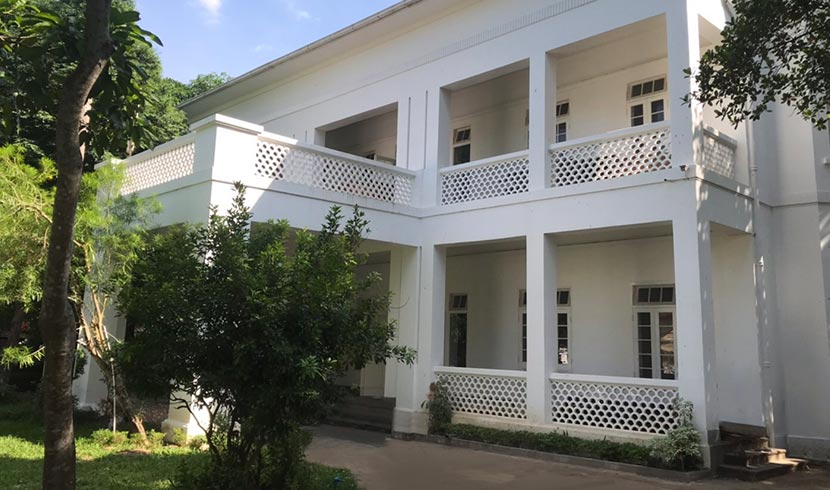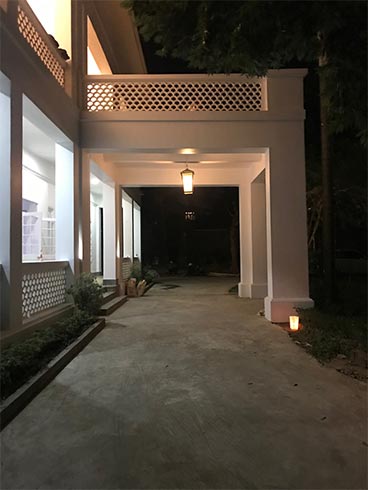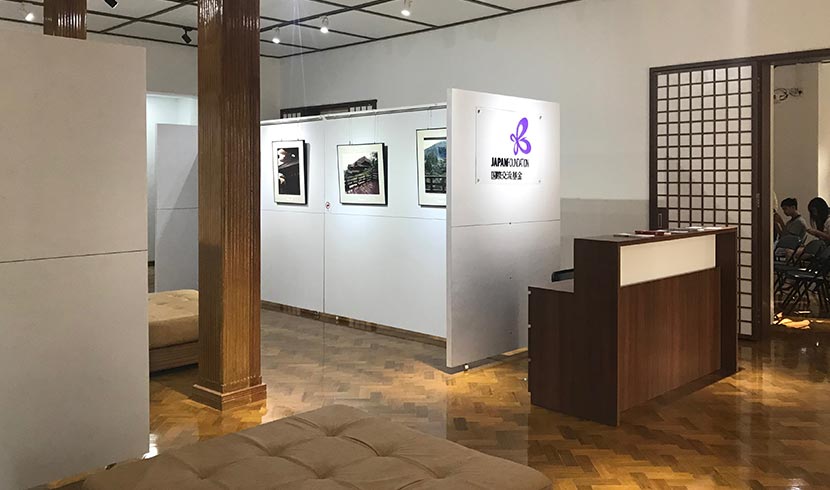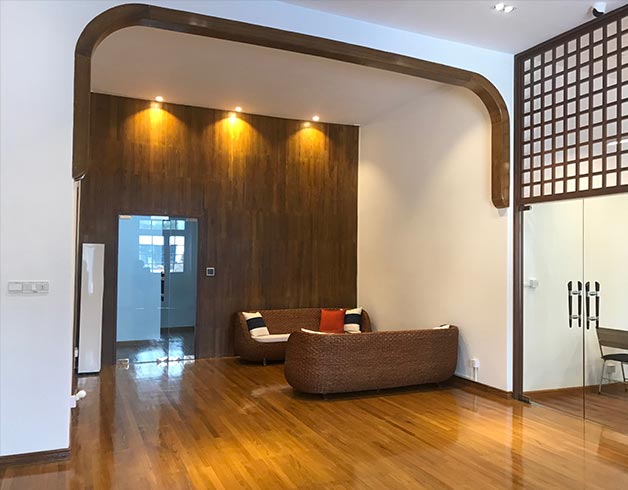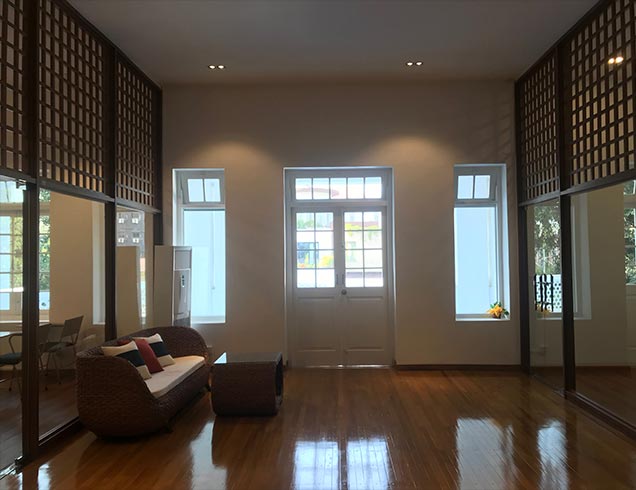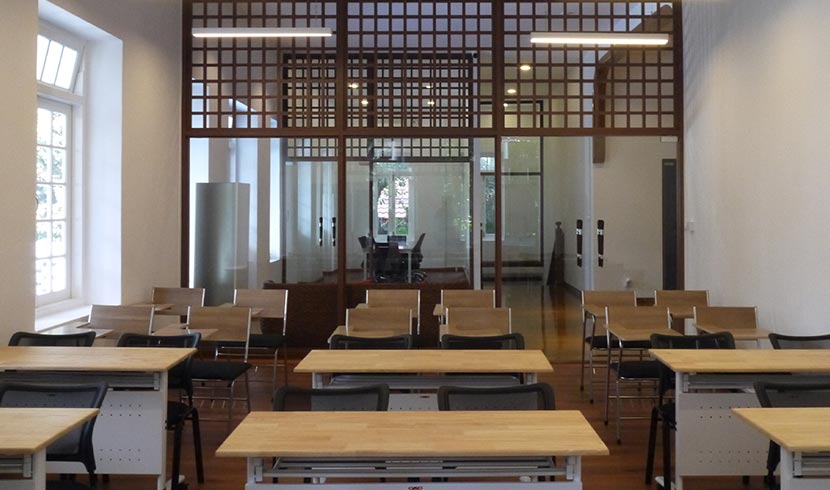 Renovation project of culture centre in Bahan district, Yangon. Around the site, there are Lake Kandoji and many cultural facilities such as famous temples and Aung San Museum. It is a colonial-era mansion, and the interior is an eclectic design that makes use of the style of the time and also elements of Japanese architecture.
The exhibition space and the event hall were designed to accommodate various events by installing movable partitions, sofas and duct lighting.
In the lounge, which will be a multi-purpose space, reusing existing floor teak materials and creating a familiar and warm space will create a wide variety of interactions.
It will be a base for spreading Southeast Asian culture and art centered on Japan to Yangon, and it will also be a place to introduce new culture.
The Japan Foundation, Yangon
| | |
| --- | --- |
| Type | Office, Culture centre(Exhibition & Event space) |
| Plot Area | 1,400㎡ |
| Total Floor Area | 670㎡ |
| Floors | 2 Storeys |
| Structure | RC+Wood(Renovation) |
EKITUZI
Sendai, Miyagi Prefecture, Japan, 2017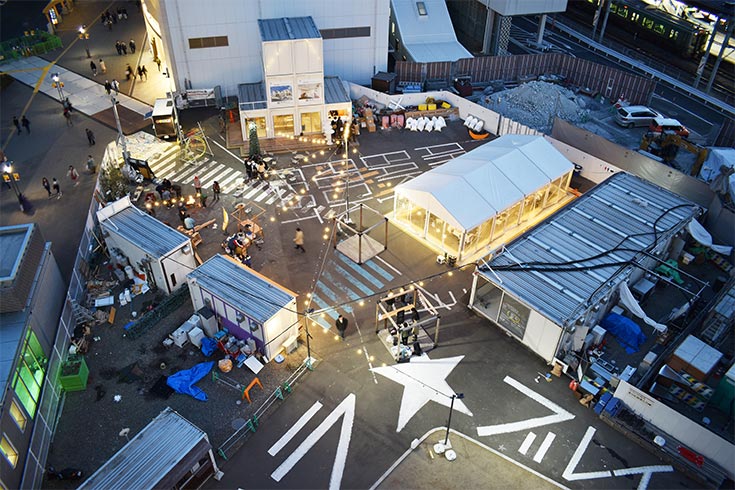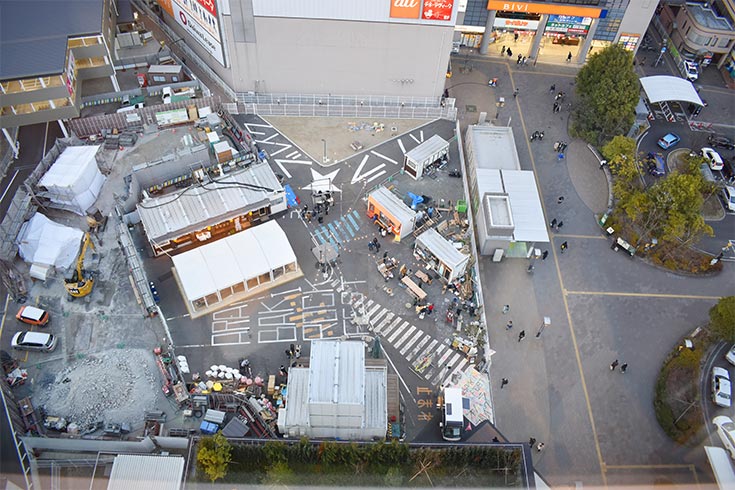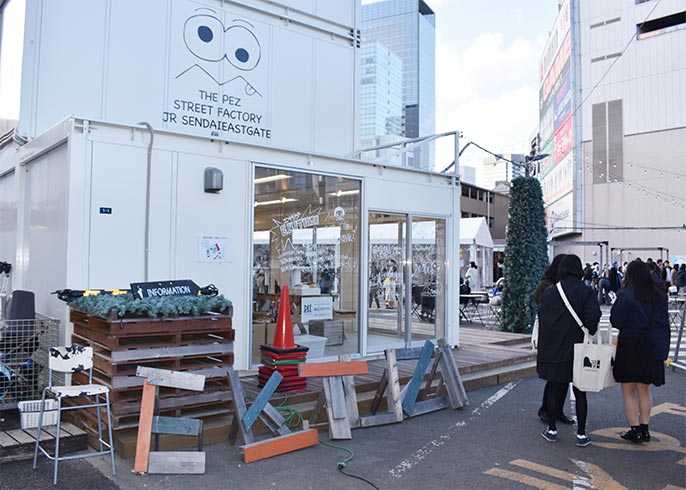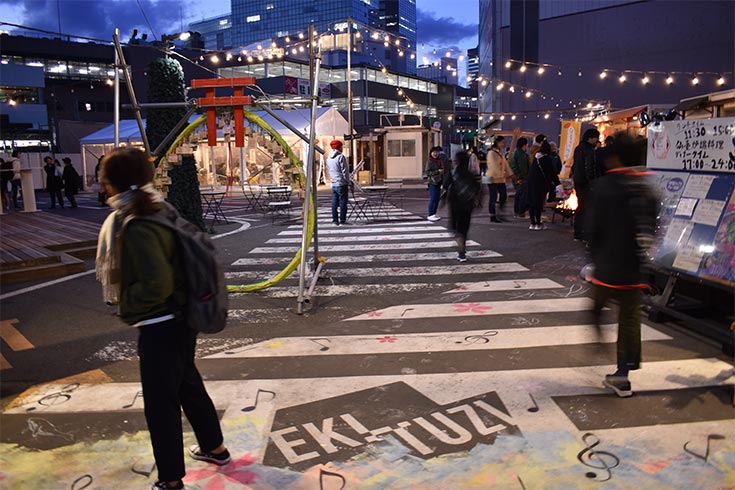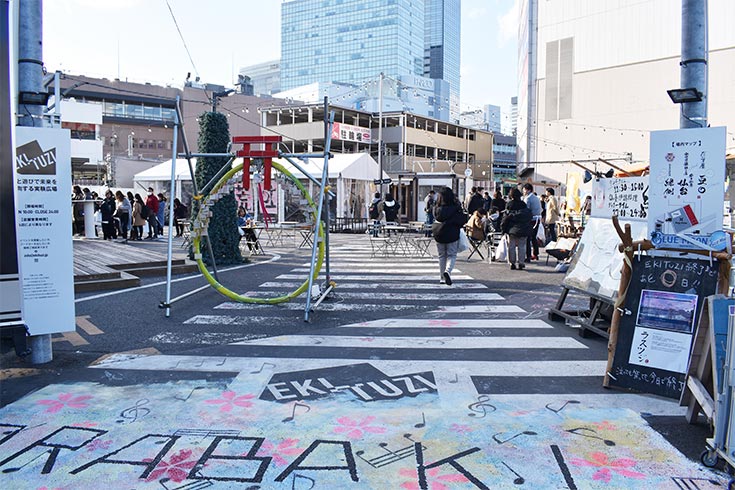 A design project about utilizing an idle land in front of Sendai Station East Plaza. The design concept is based on 'Tsuji/辻[つじ],' which means a crossroad with shops and restaurants. Tsuji became the key to the development of Sendai, and we wanted to appreciate the rich history by designing a place where residents gather to introduce and sell local products.
Lines are drawn on the ground like roads, which are all connected to the central square, placing shops and restaurants along the roads. By narrowing the width of paths, the area of shops and event spaces varies, making dynamic user experience. As the main event spaces are broadened, they become visible from Sendai Station, which brings opportunity to attract more visitors. (Joint design with Toshi Design, Inc.)
| | |
| --- | --- |
| Type | Restaurant, Shop |
| Plot Area | 1,699.75㎡ |
| Total Floor Area | 246.65㎡ |
| Floors | 1 Story |
| Structure | Steel |
The Octave
Seoul, South Korea, 2018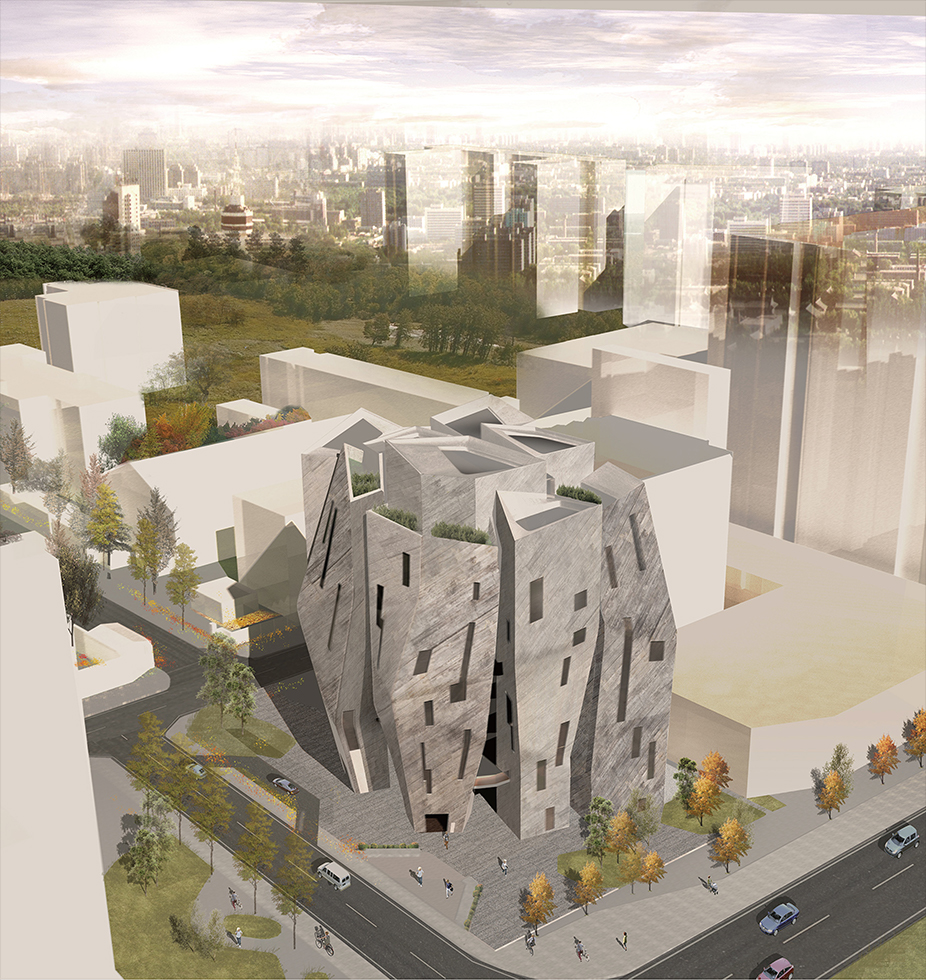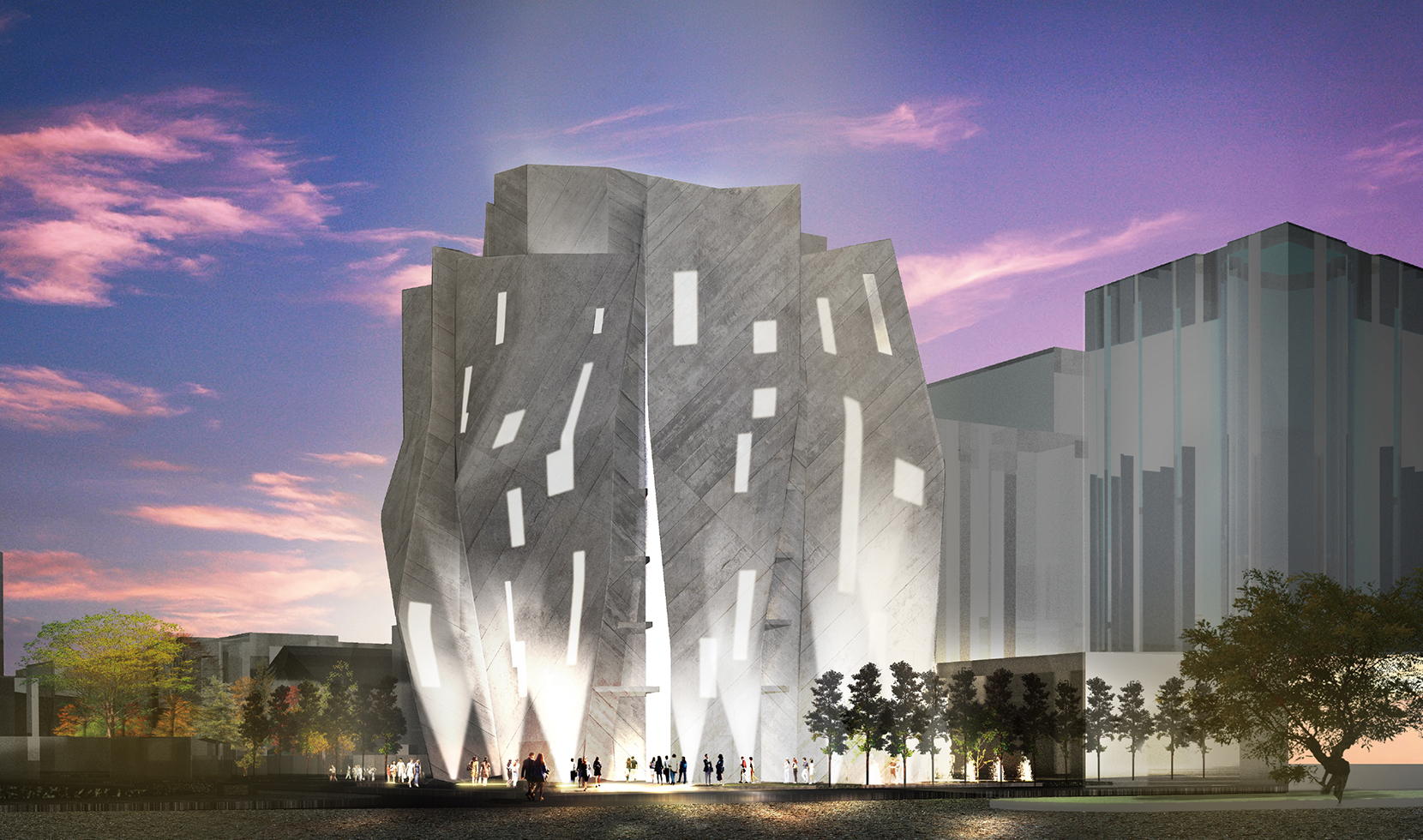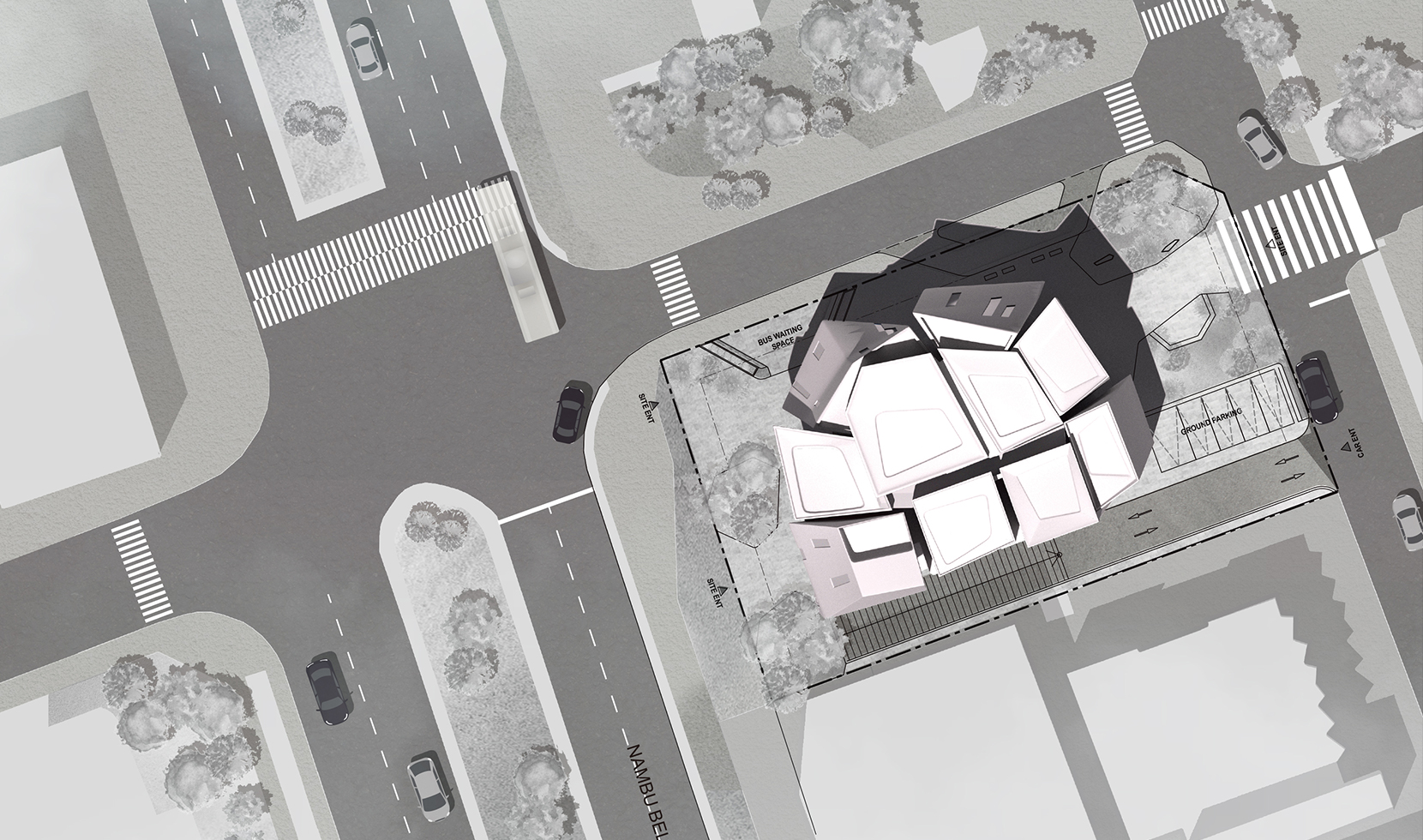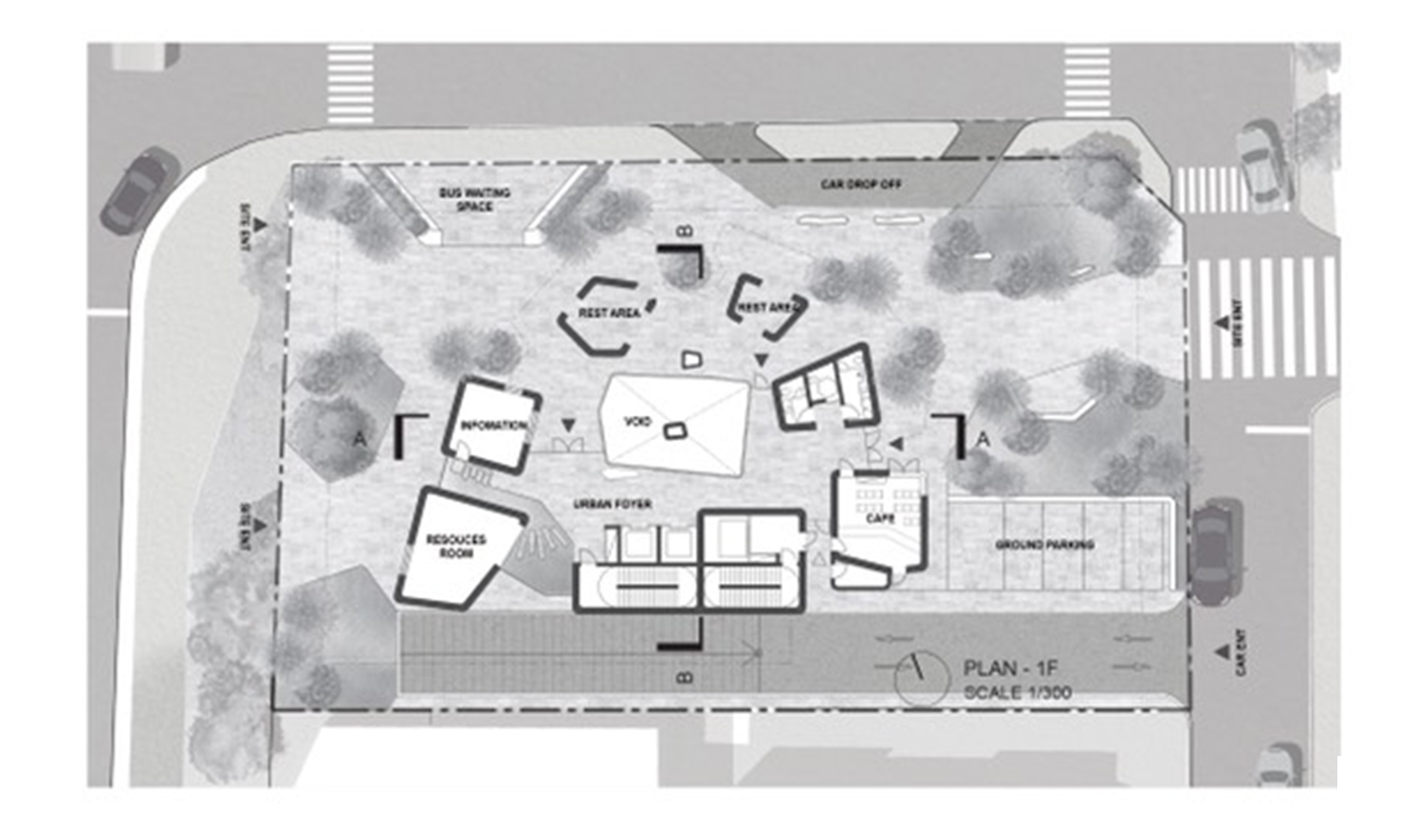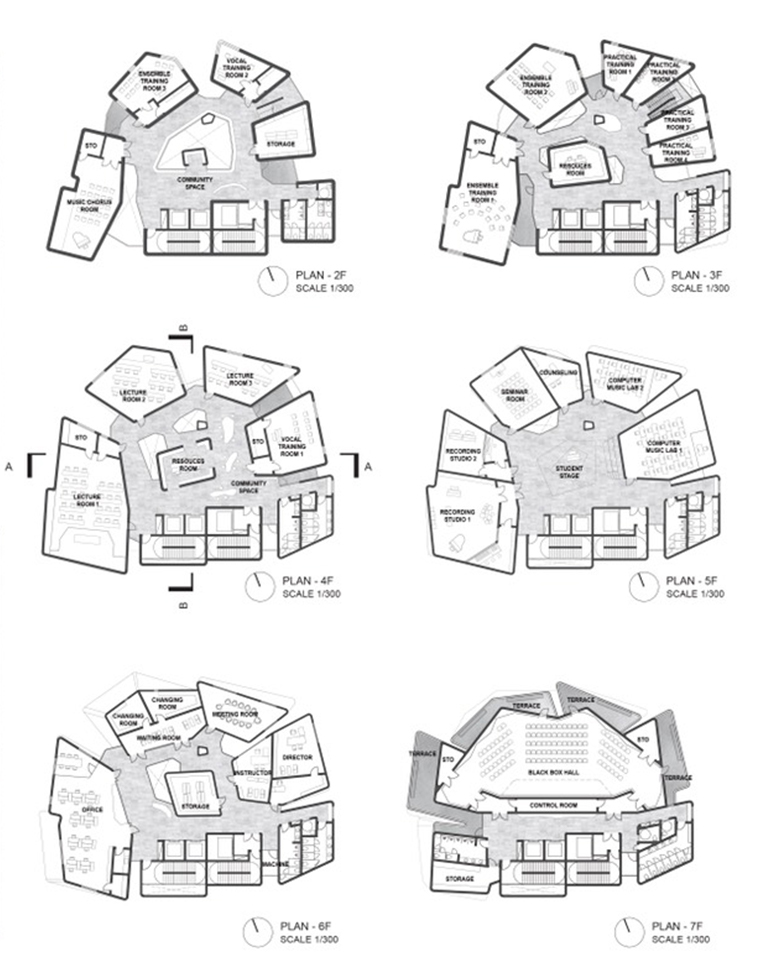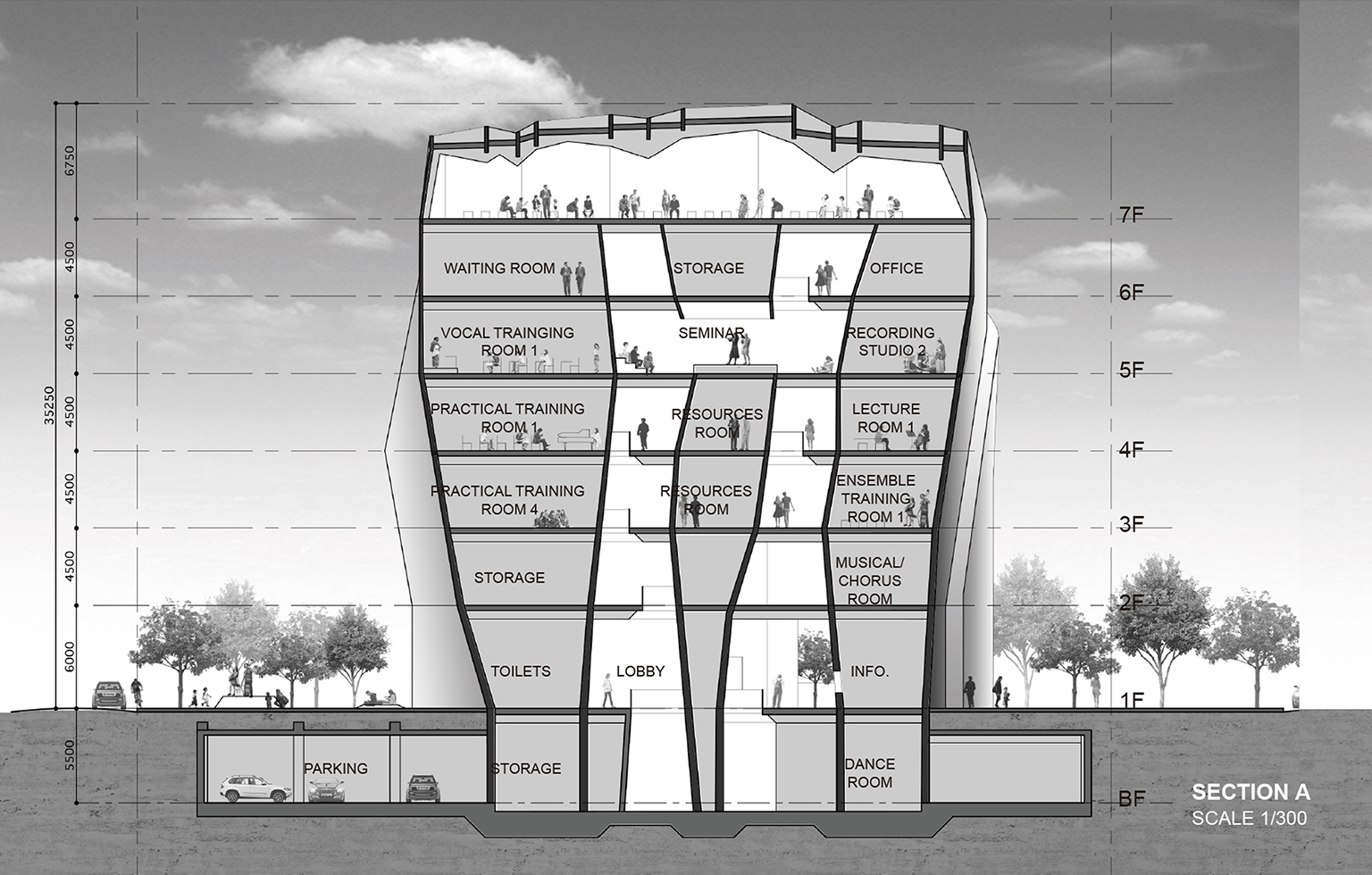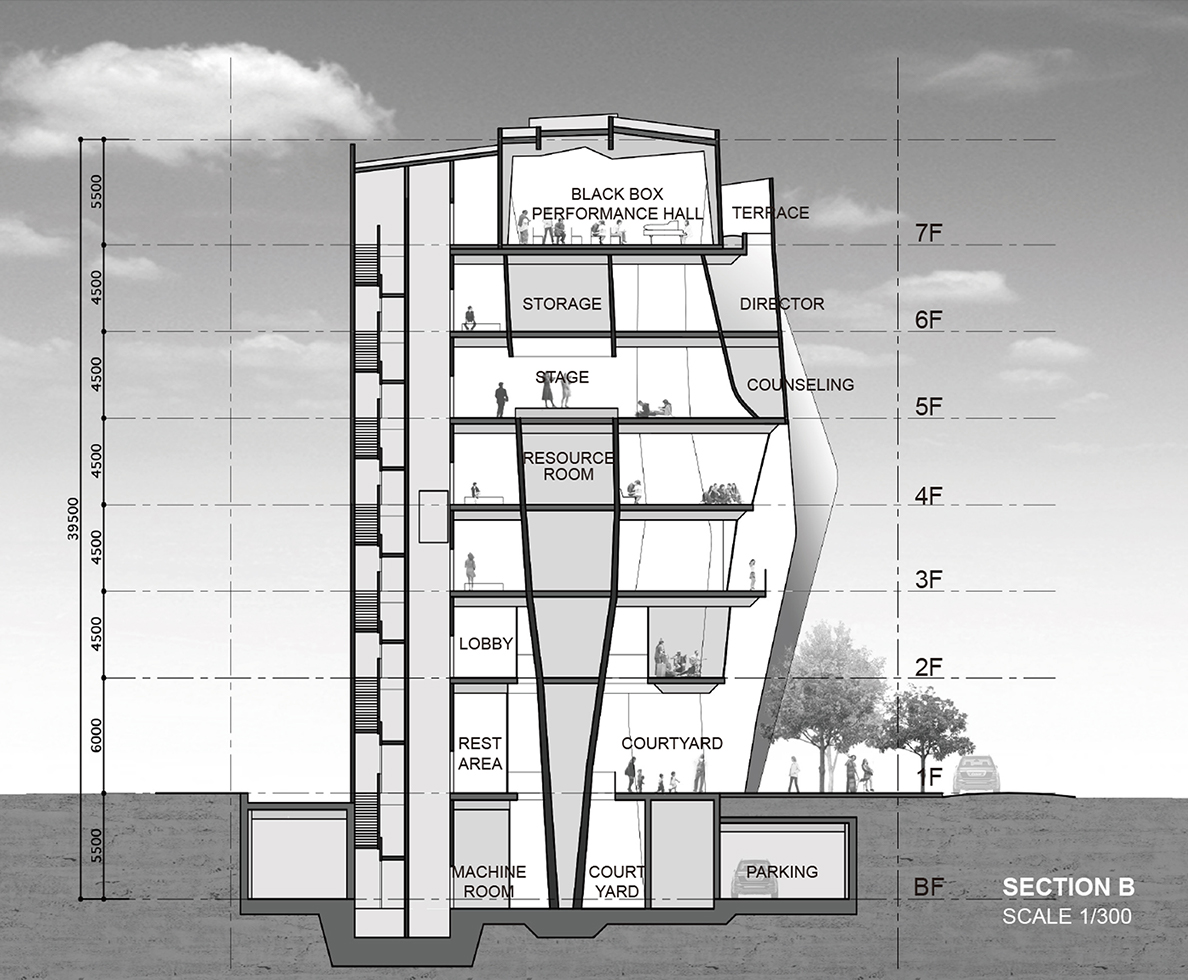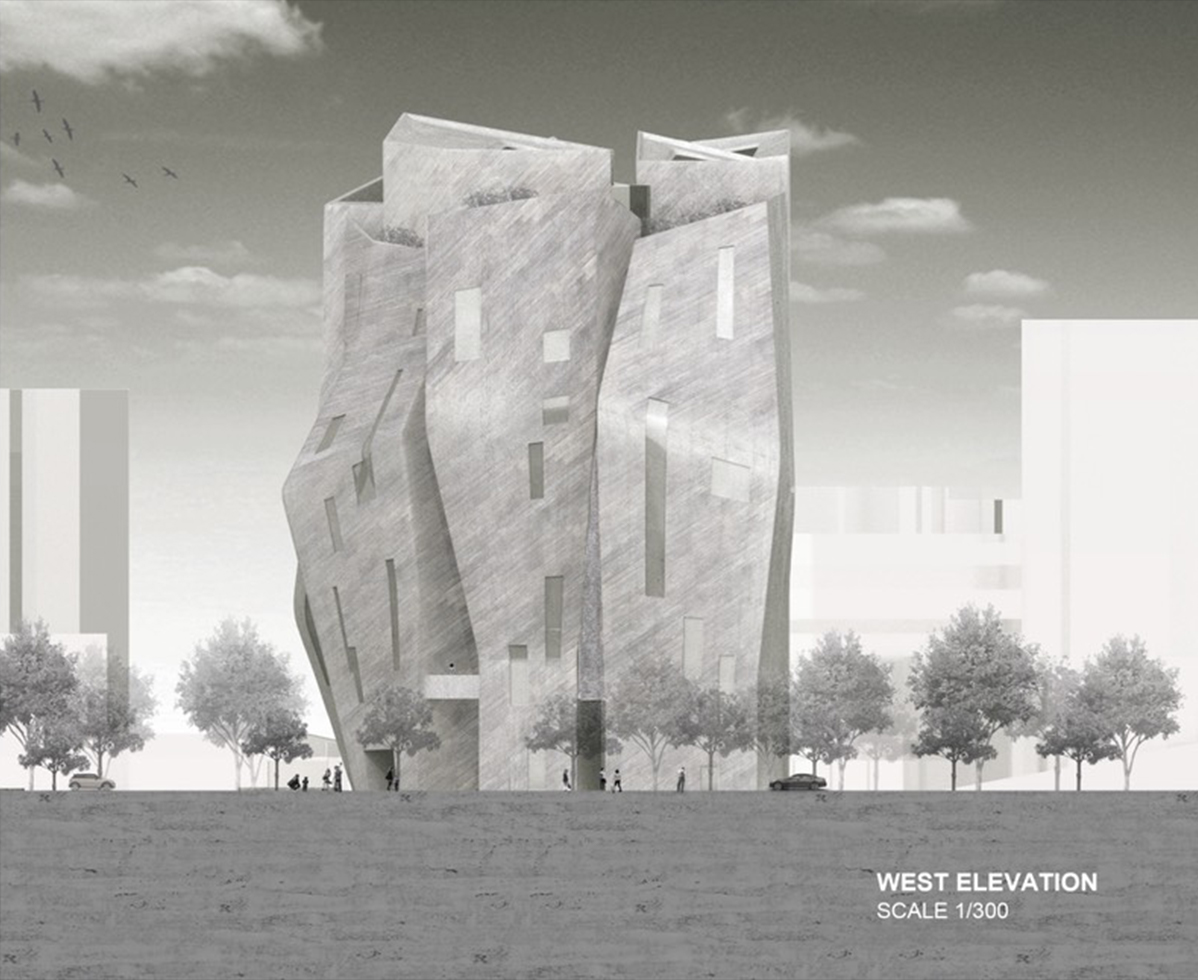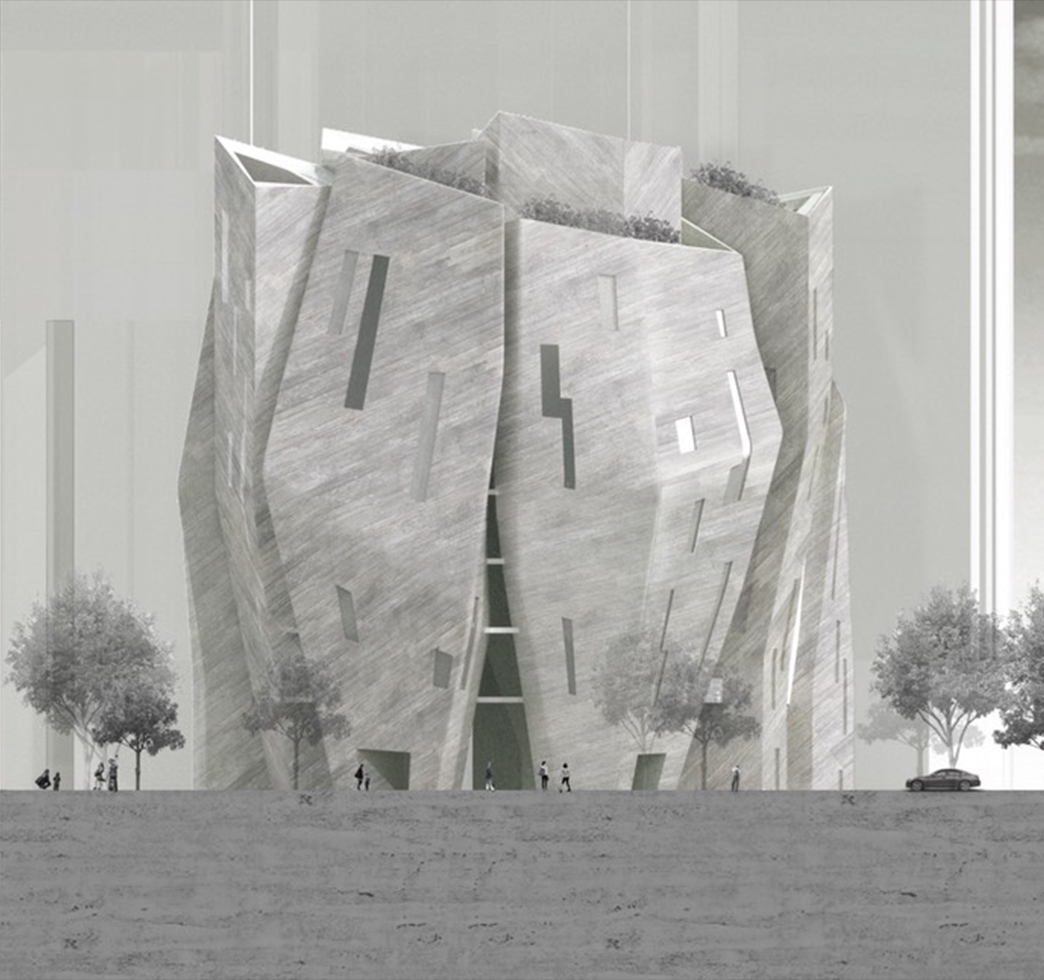 An architectural design competition in Seoul, South Korea. The scope of competition was to propose the architecture and landscape design to be used as a Youth Music Creation Center. Our vision was to compose an architecture with an array of eight tubes, which acts as a medium between the youth and creations of music. Designed as a wind instrument, which resonates and amplifies the musical and creative activities of youth, which would transmit towards city and the wider environment. Its rhythmical and organic form gives a dynamic atmosphere to its surroundings, and it will be a symbolic landmark of Seoul. We are calling it, 'The Octave - A series of eight notes as an interval between two notes.'
| | |
| --- | --- |
| Type | Cultural education centre for Music |
| Plot Area | 1,935㎡ |
| Total Floor Area | 5,140㎡ |
| Floors | 7 Storeys/ Basement |
| Structure | RC |
Japan House –wa-
Yangon, Myanmar, 2018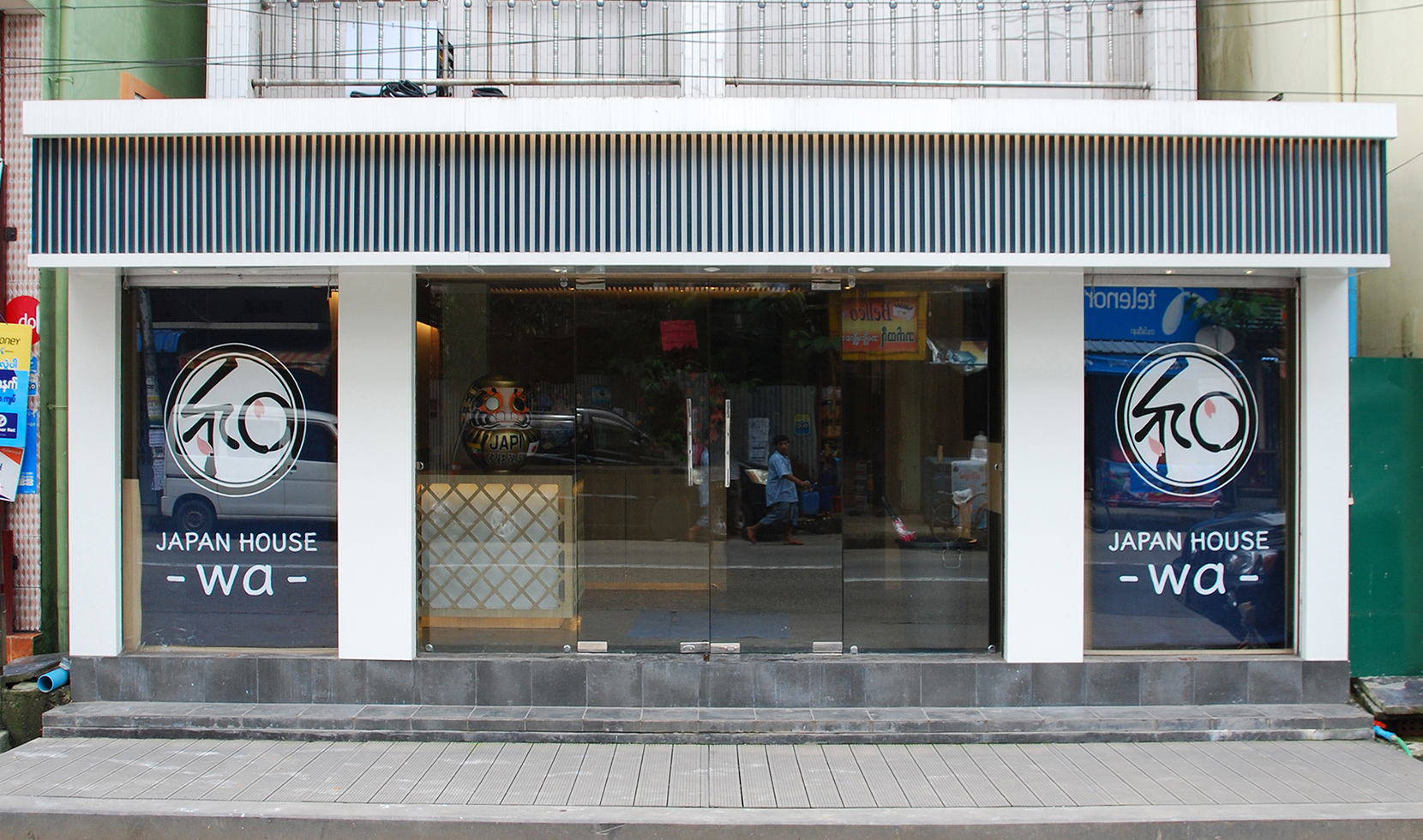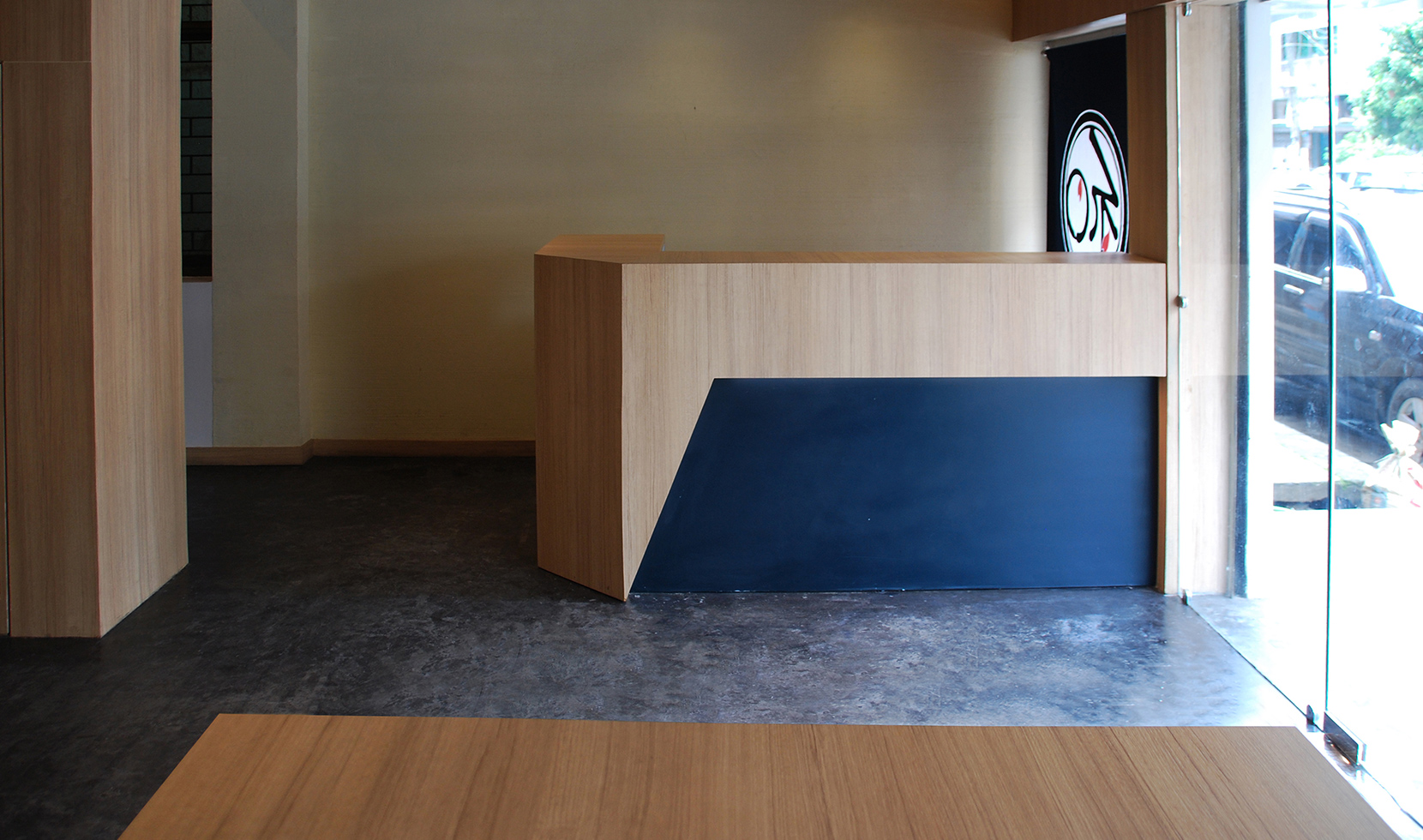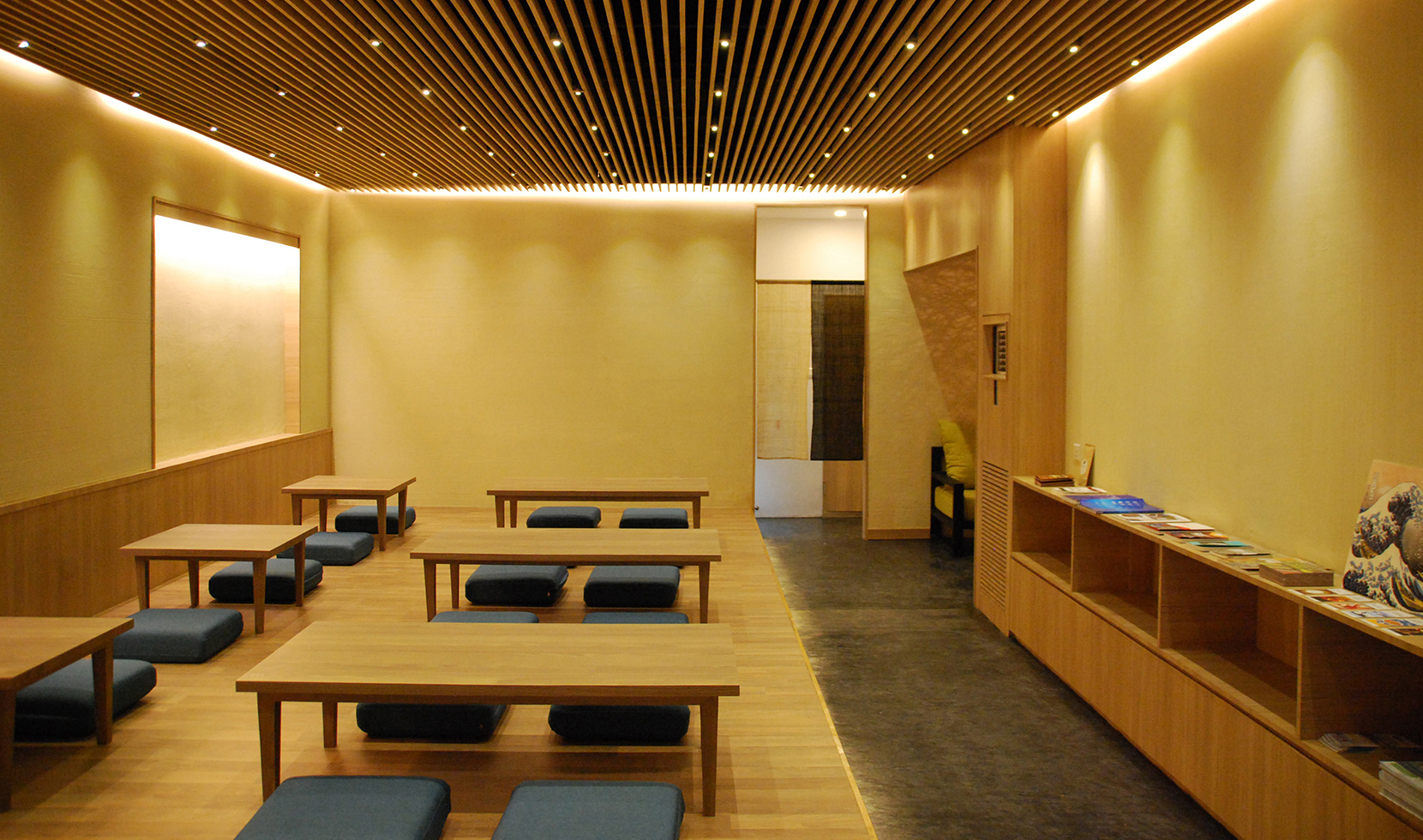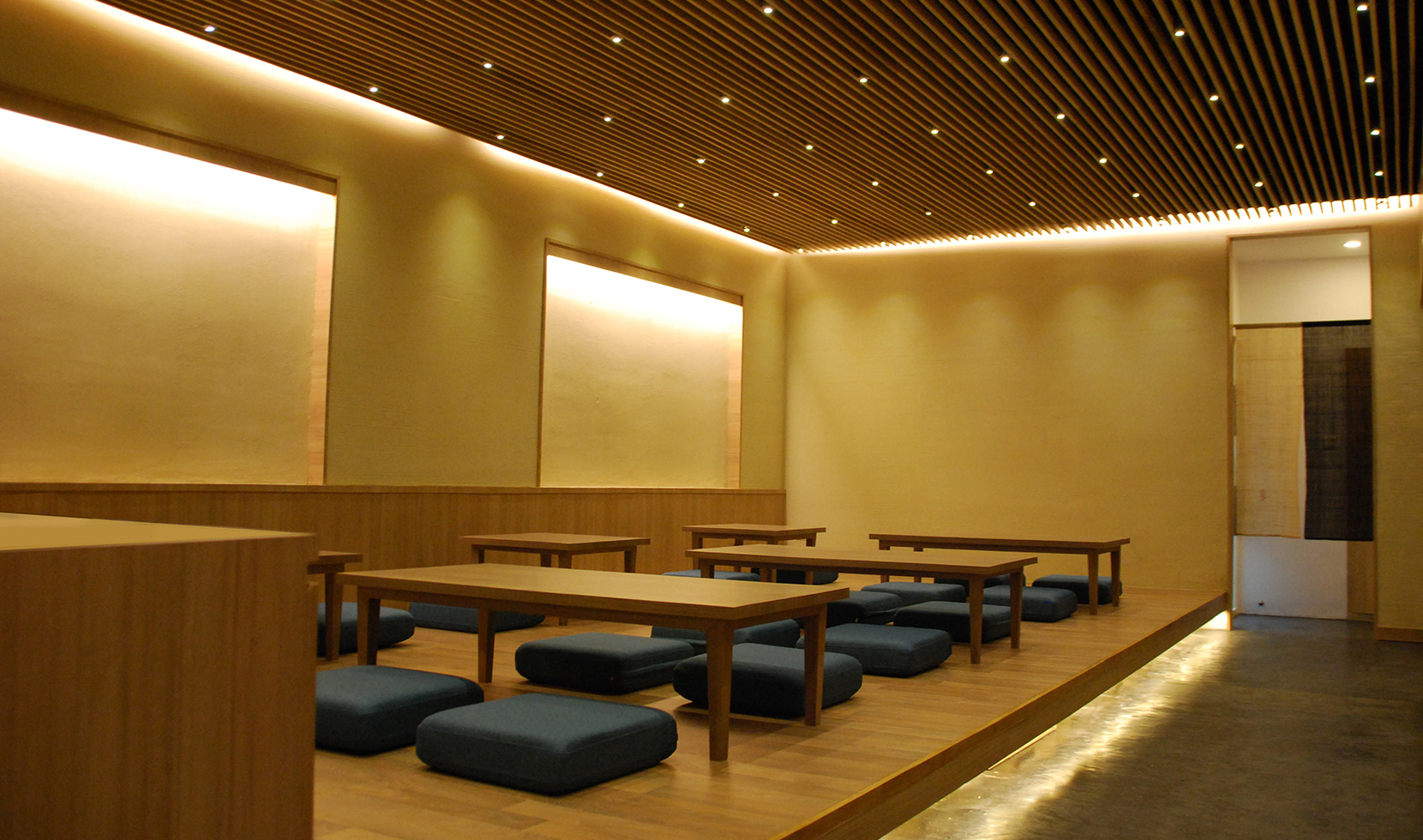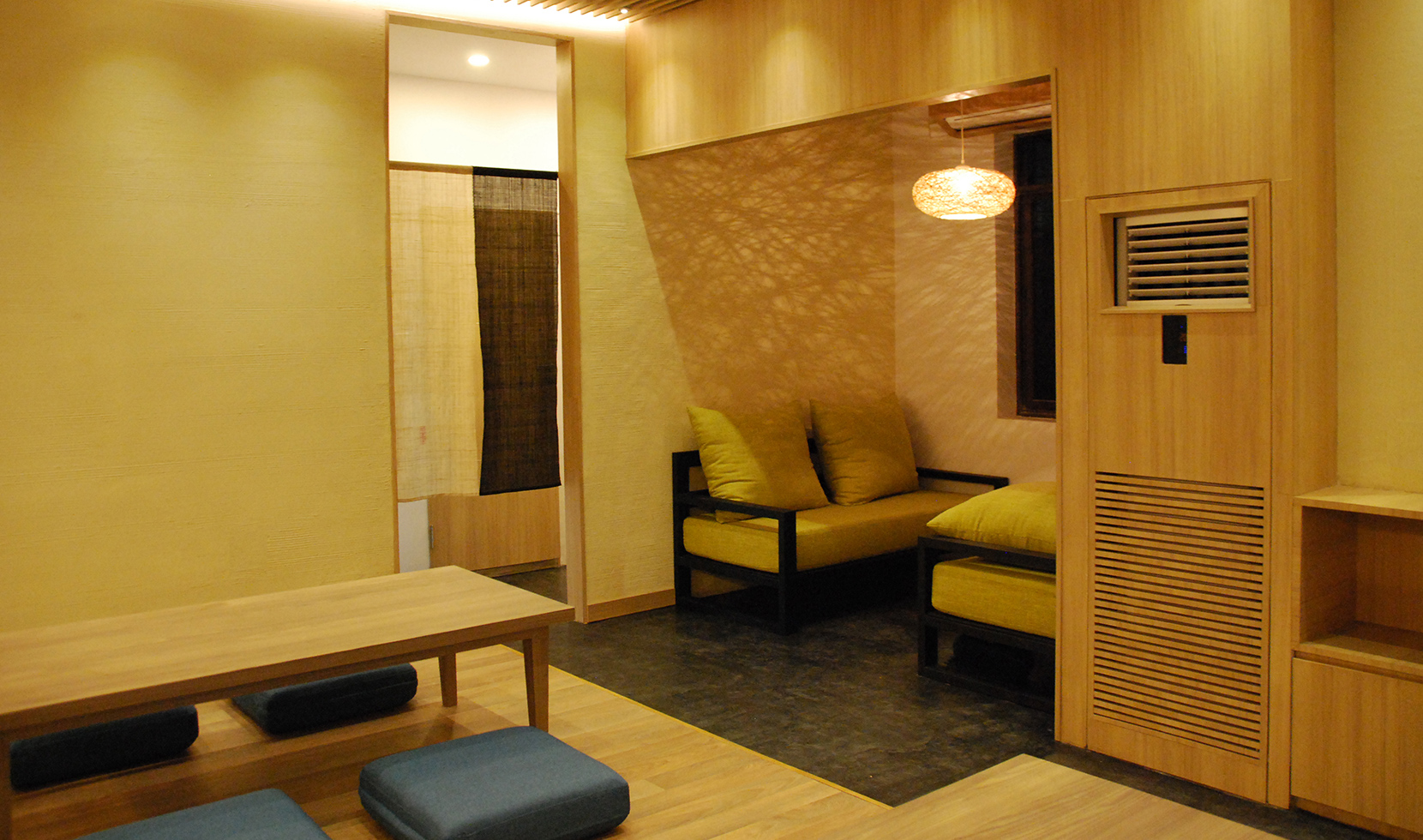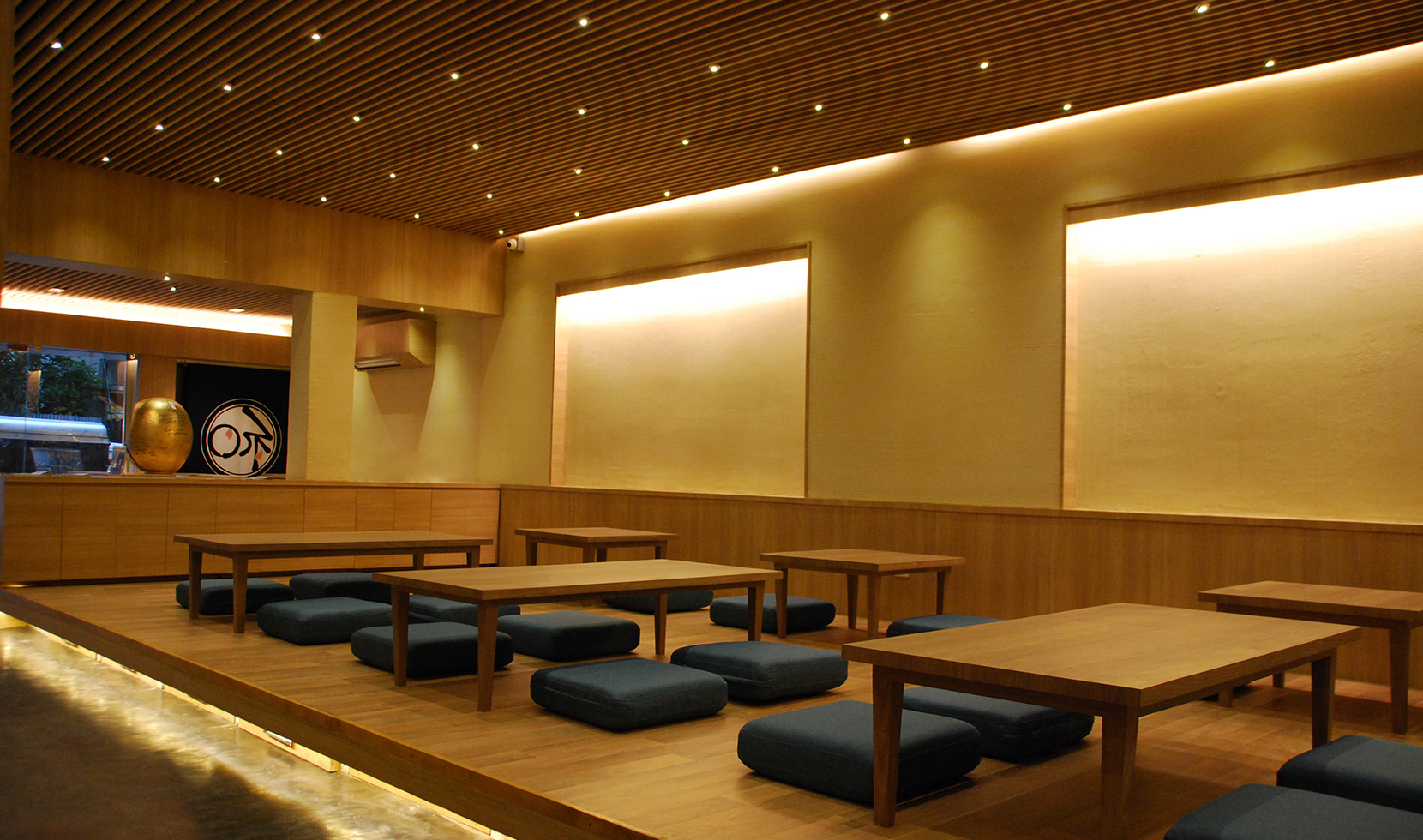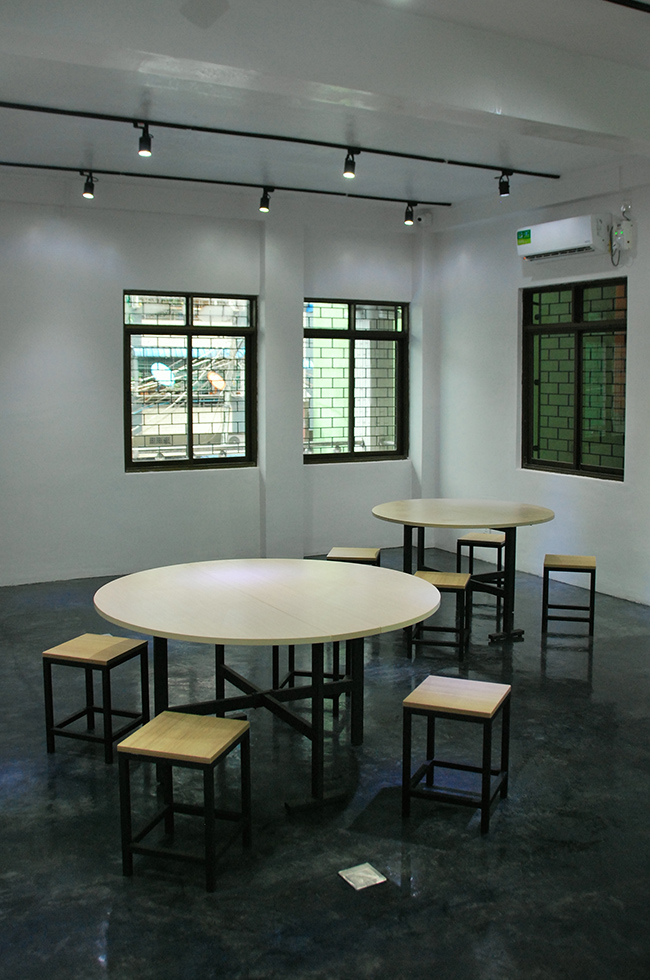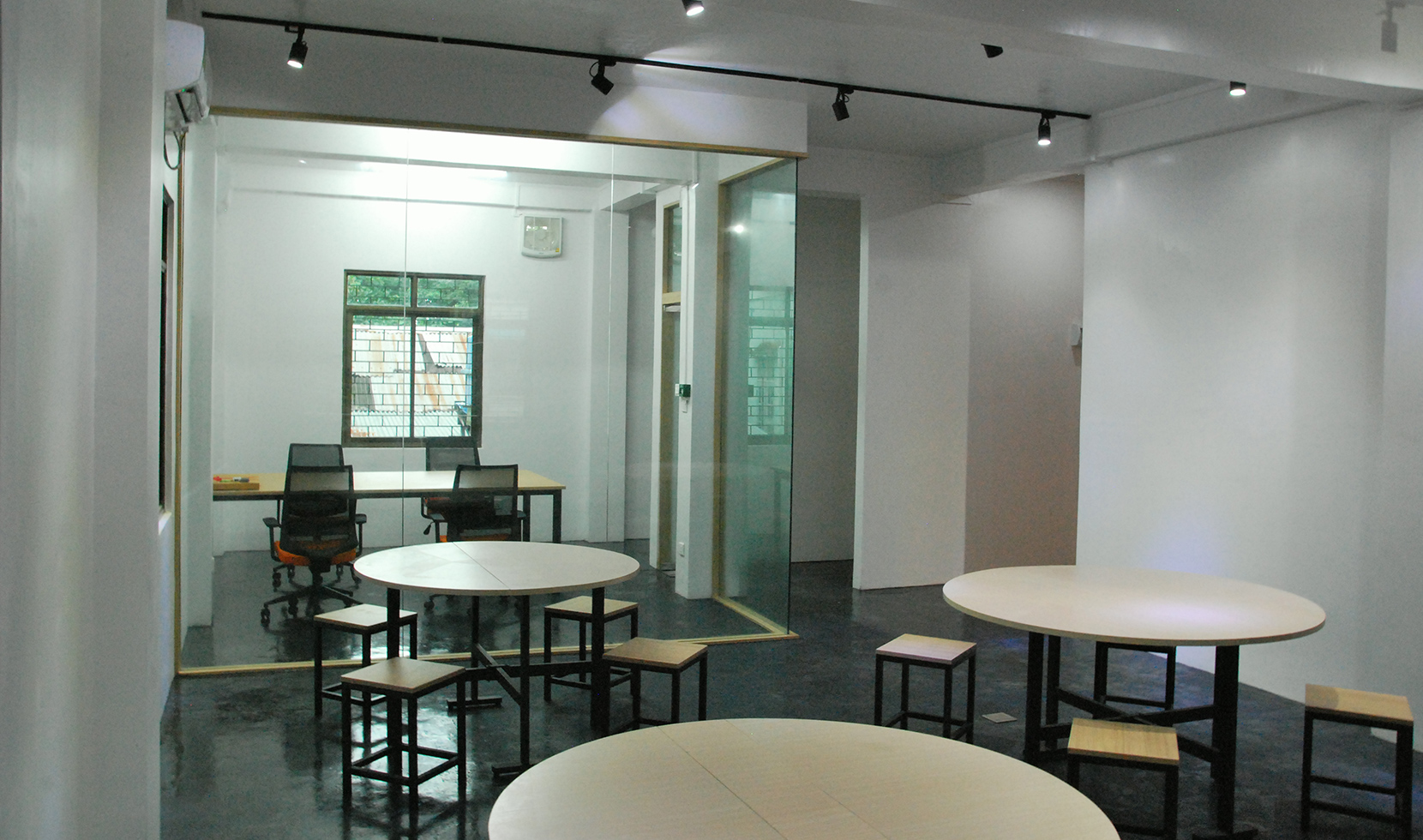 Renovation project of community building in Kamayu district, Yangon. Around the site, there are many universities, Japanese language schools and offices. Young people interested in Japan and Japanese companies are casually gathered, making it a place where Japan can be felt as "second house" anytime. The cafe area incorporates elements of Japanese architecture such as combing finish, and you can feel "WA" (harmony) around. In the space between small raised floors, we planned to allow people to gather and "WA" (circle) by eliminating partitions, making various events possible. Co-working space used by students preparing for study abroad or getting employed in Japan. There is a multipurpose space that can be used for language classes, lecture meetings, galleries, etc. This space will be used by many people as a base for communicating Japanese culture and community, as well as for matching students and Japanese companies.
| | |
| --- | --- |
| Type | Community building(Café& Eventspace) |
| Plot Area | 130㎡ |
| Total Floor Area | 350㎡ |
| Floors | 3 Storeys+Penthouse |
| Structure | RC(Renovation) |
N-ESTATE
Karuizawa, Nagano Prefecture, Japan, 2017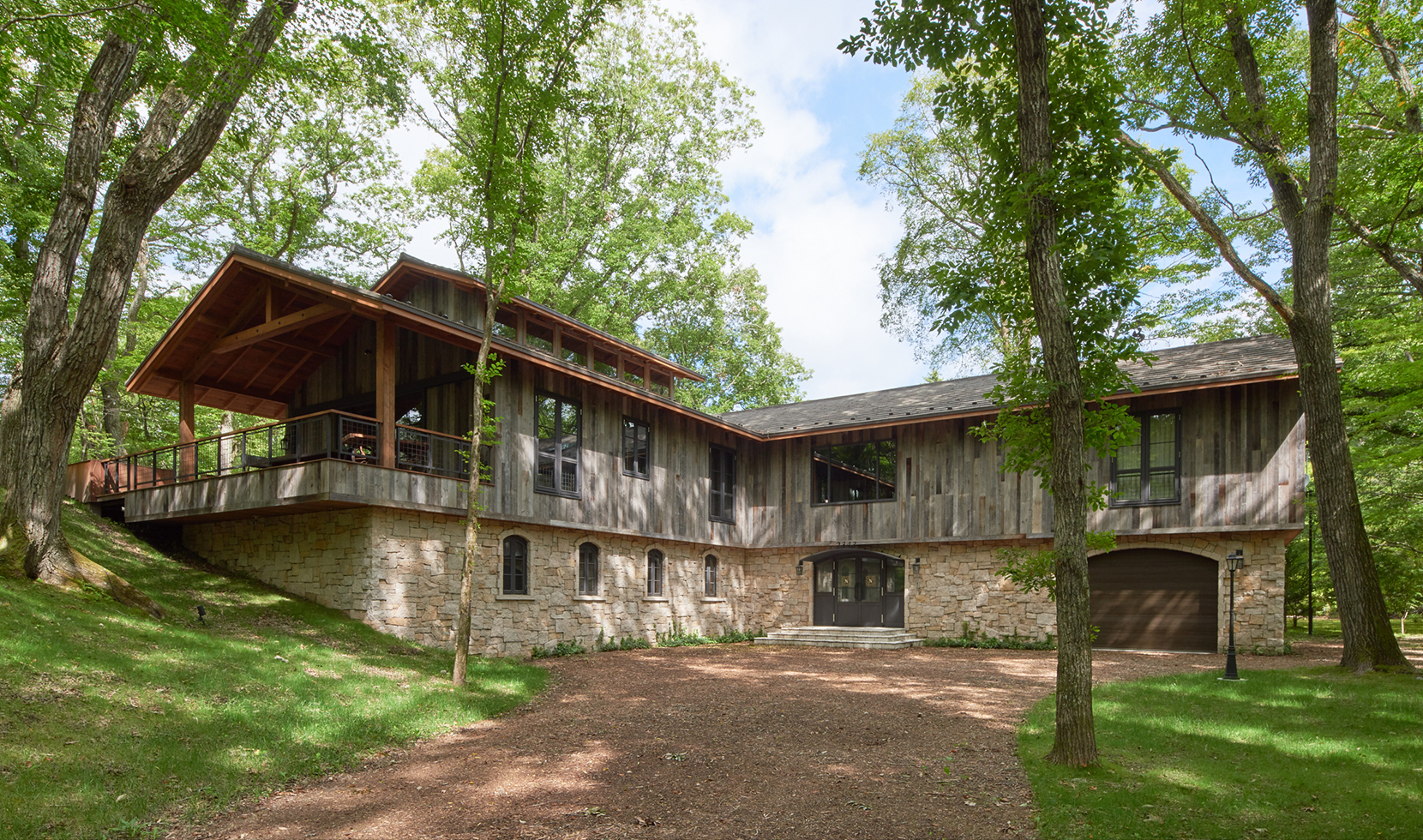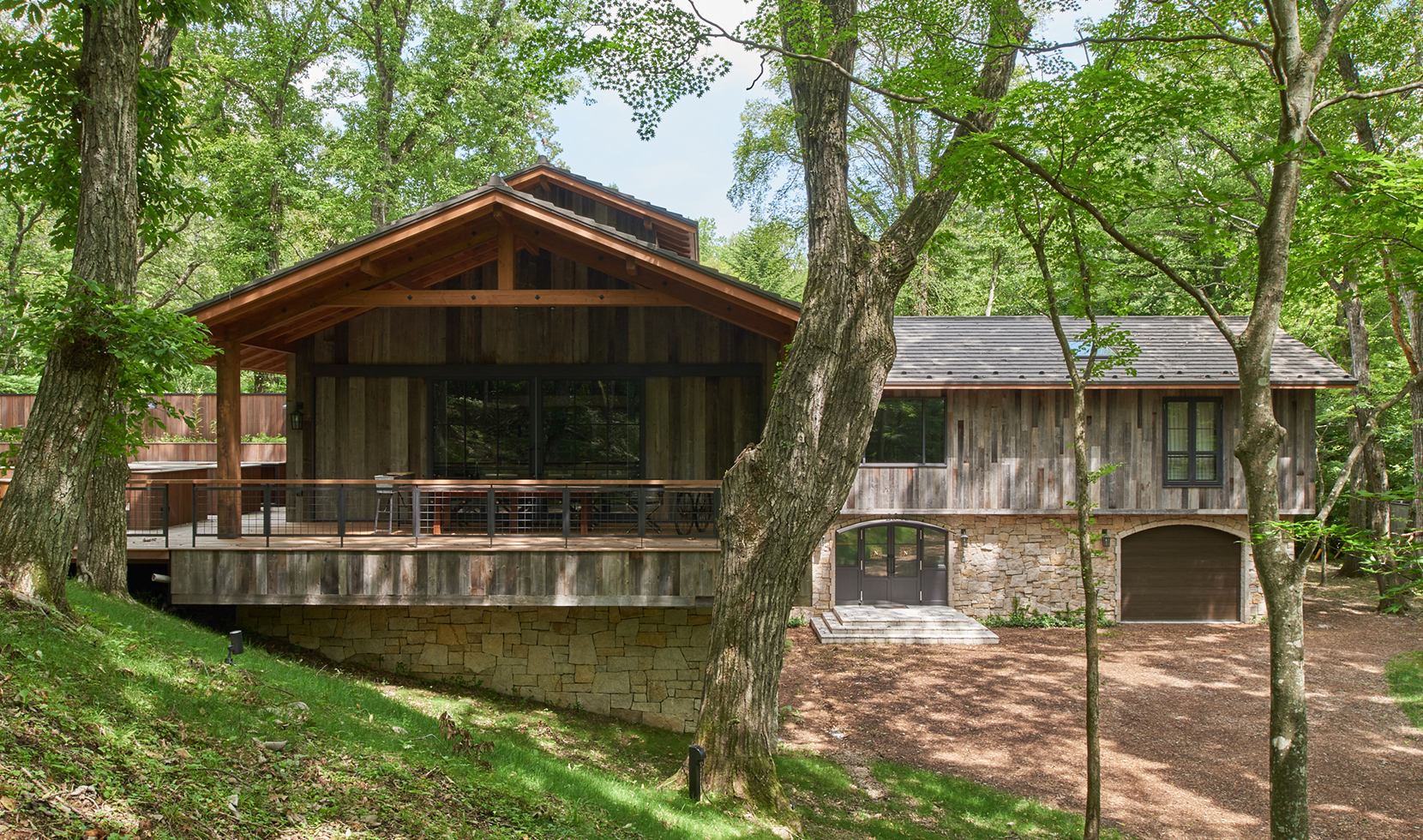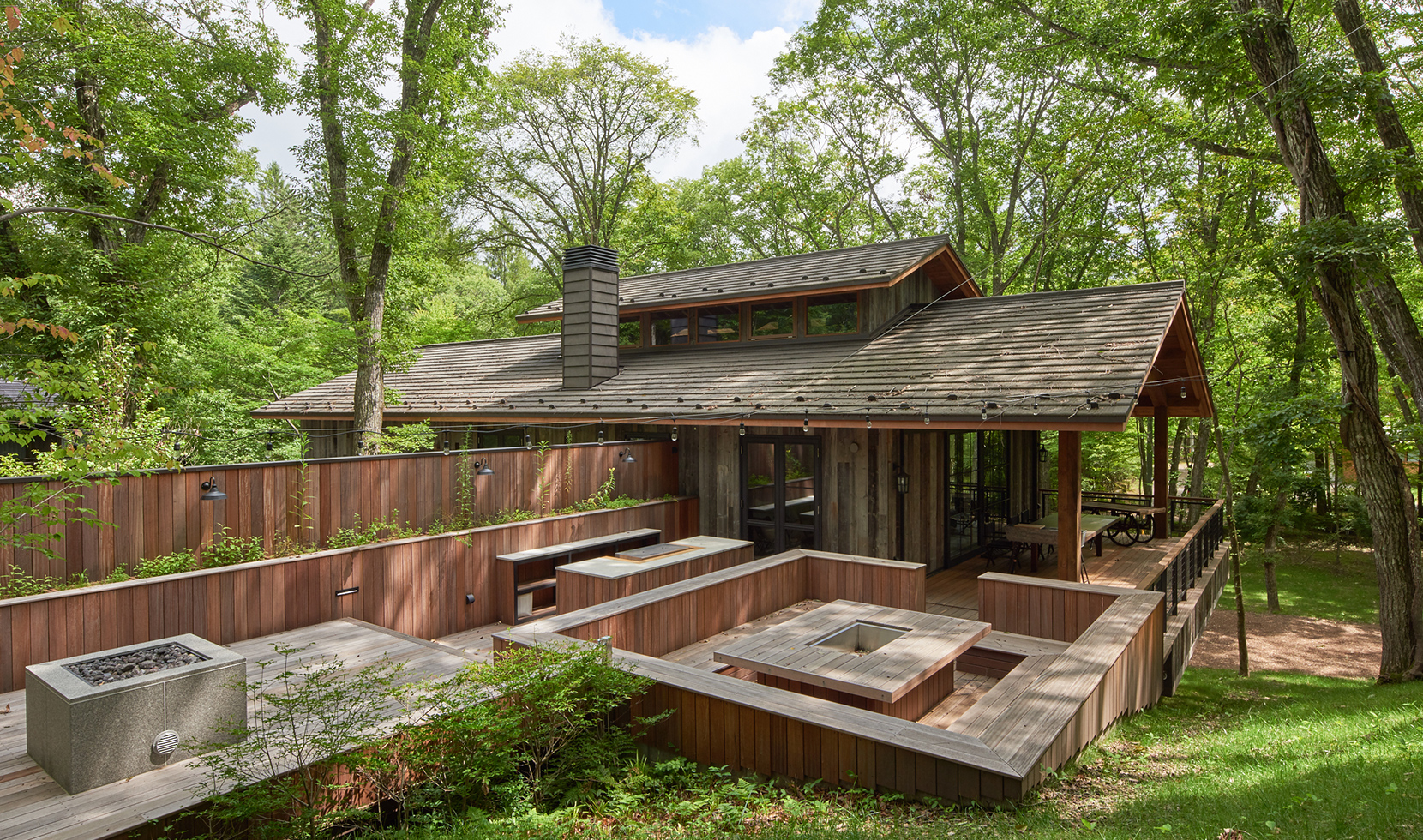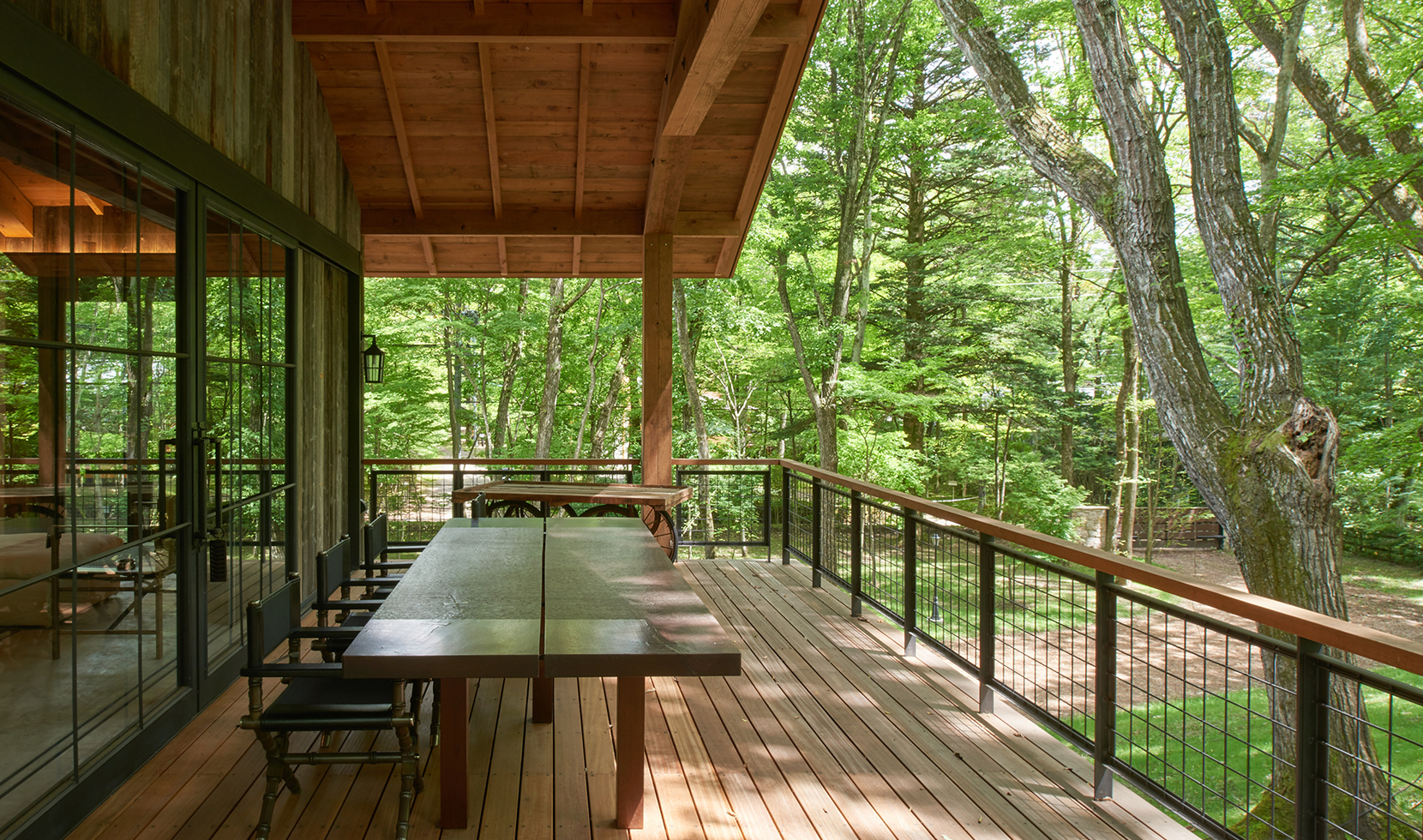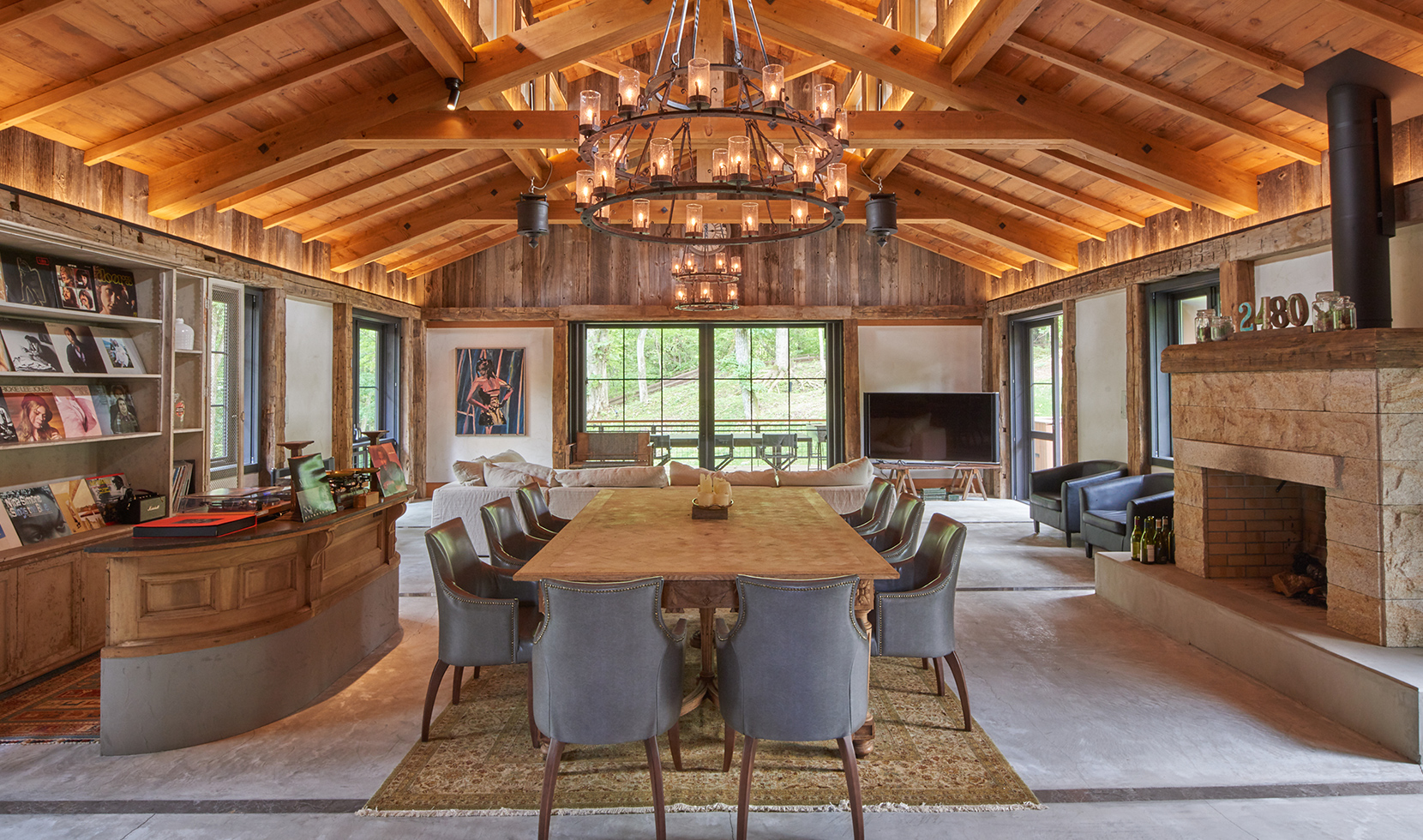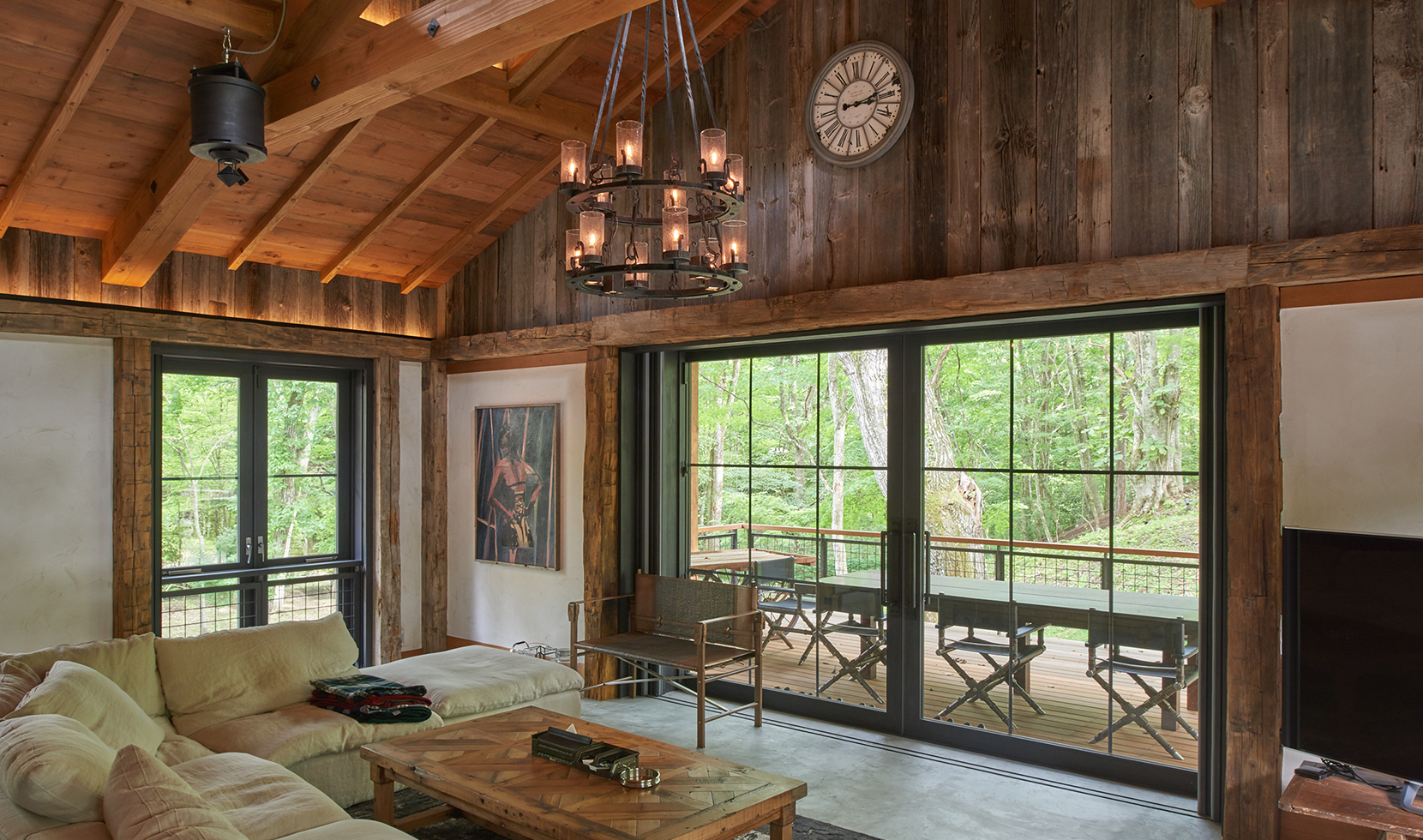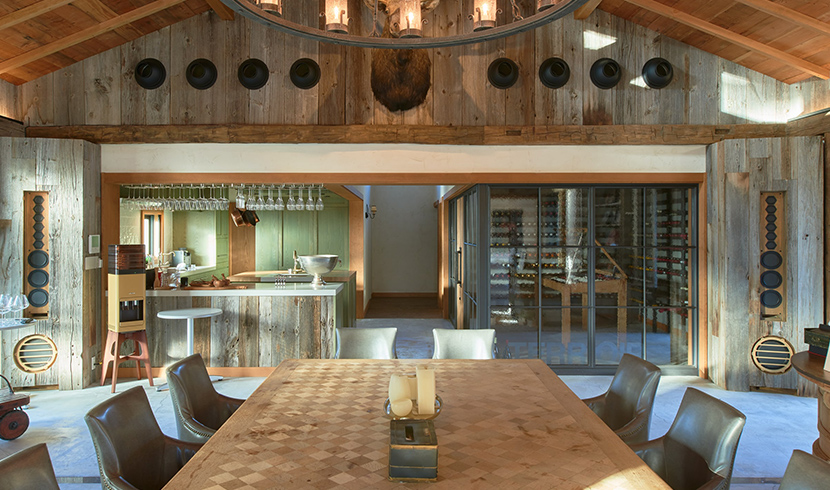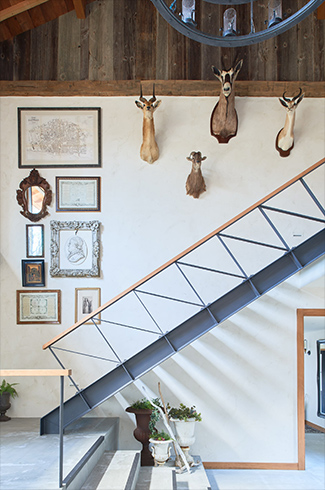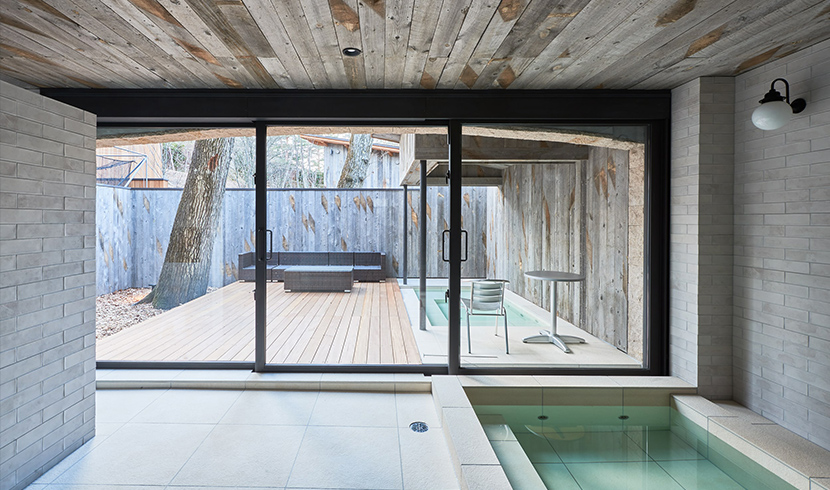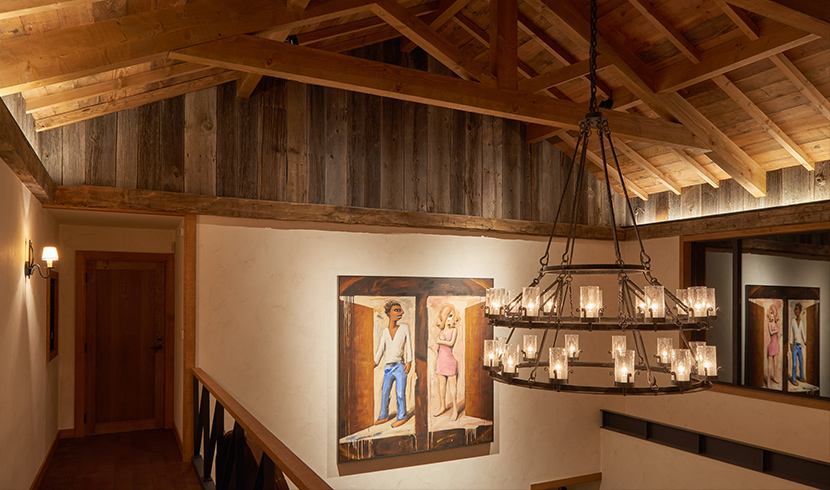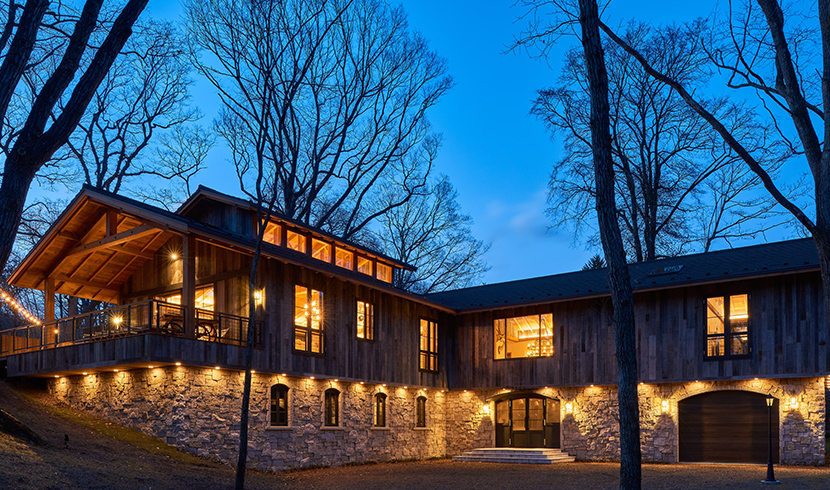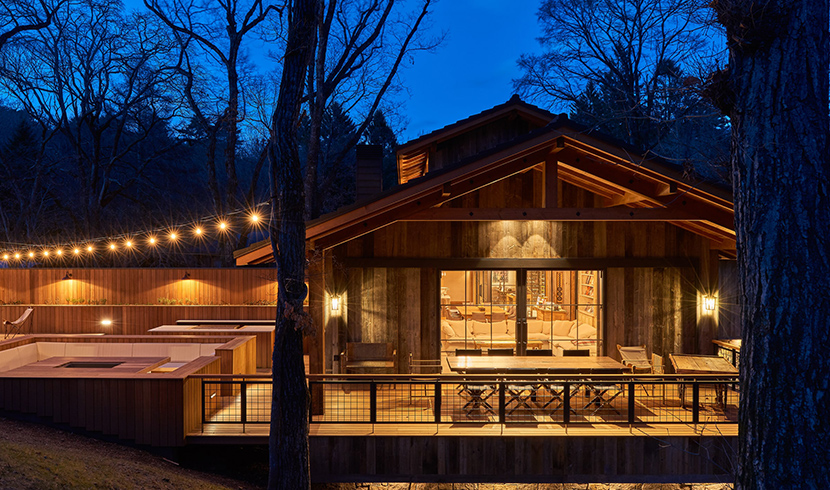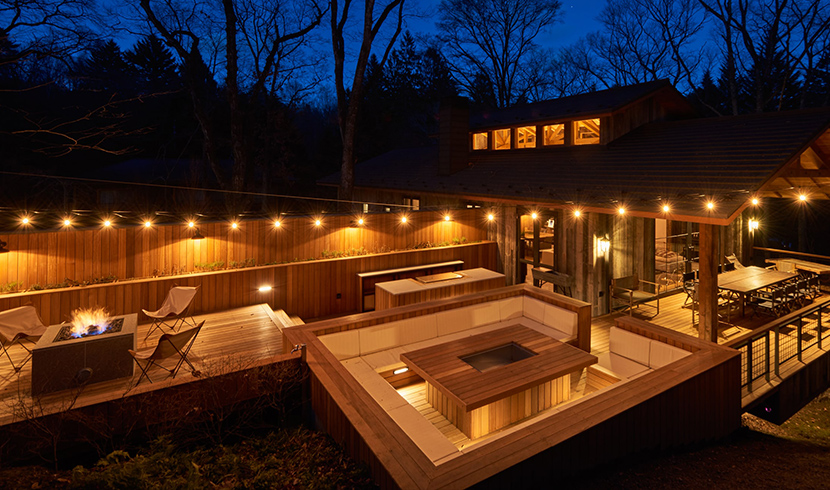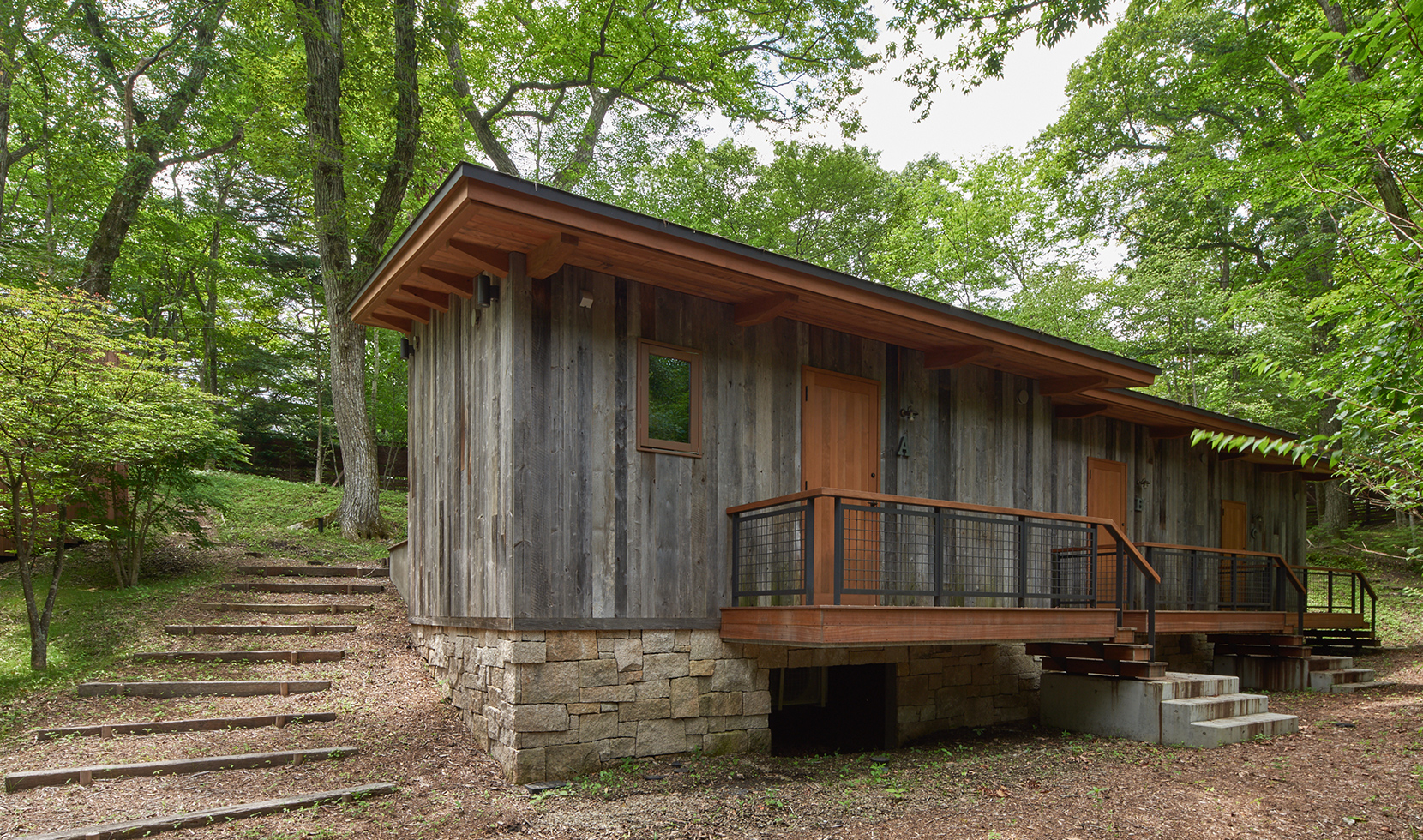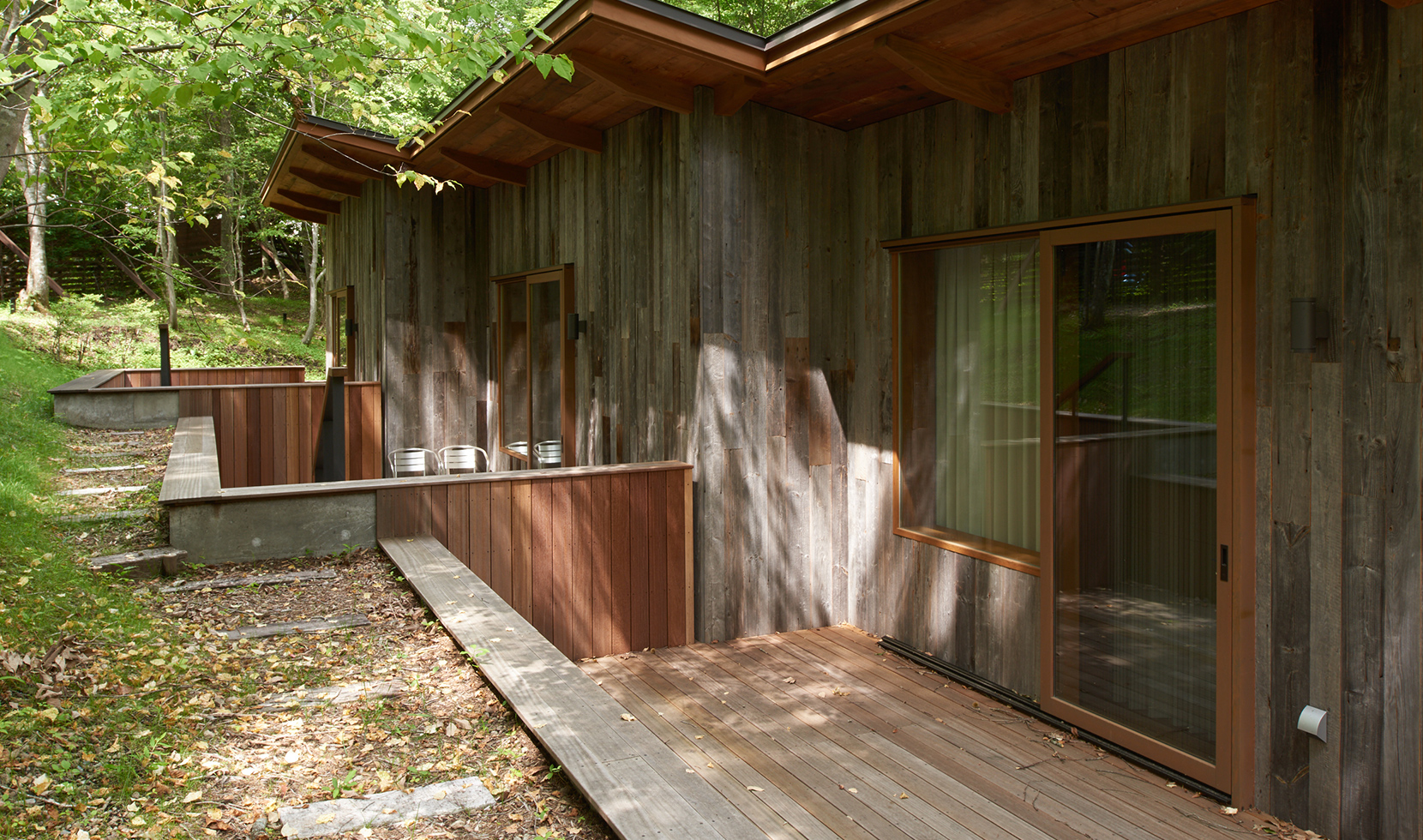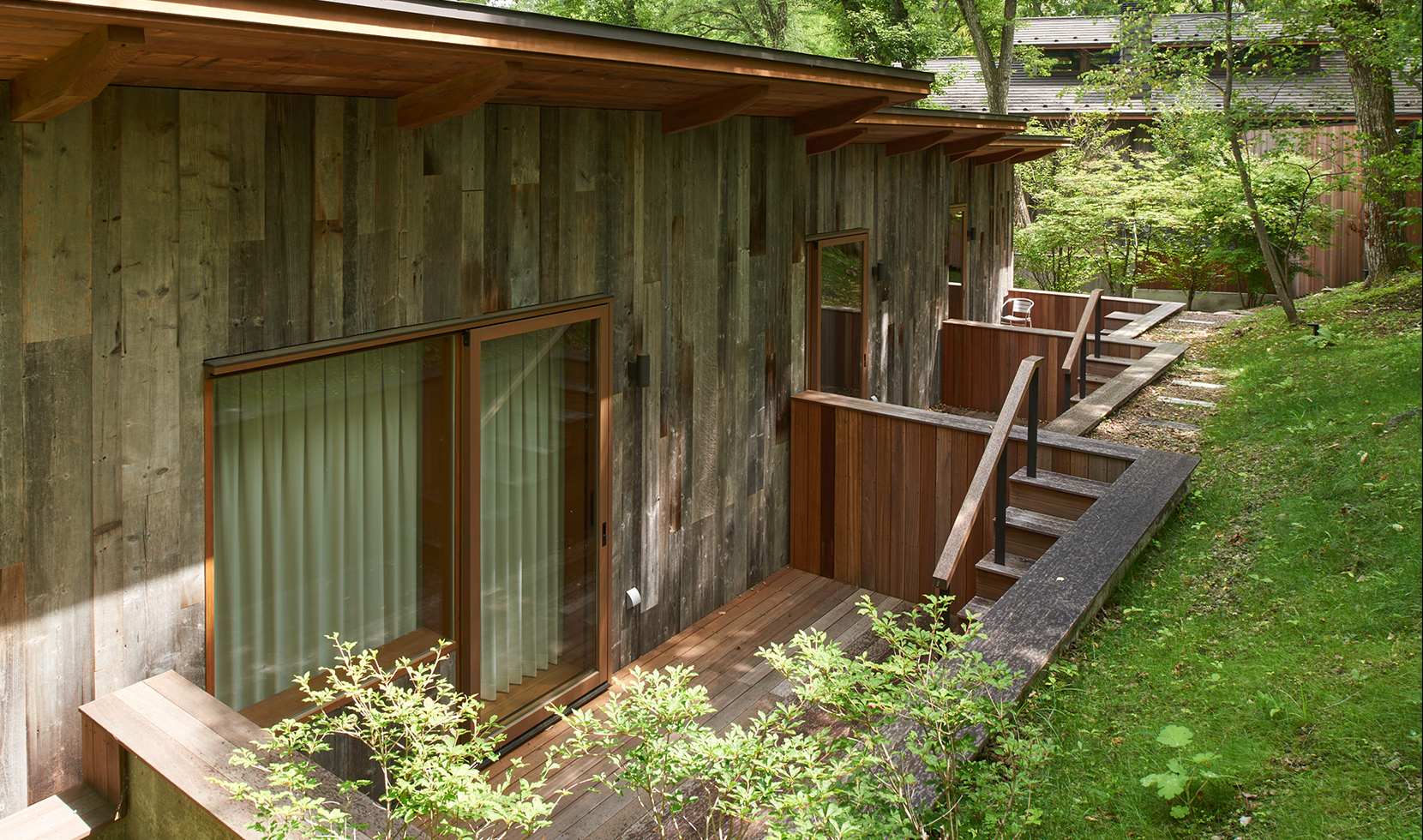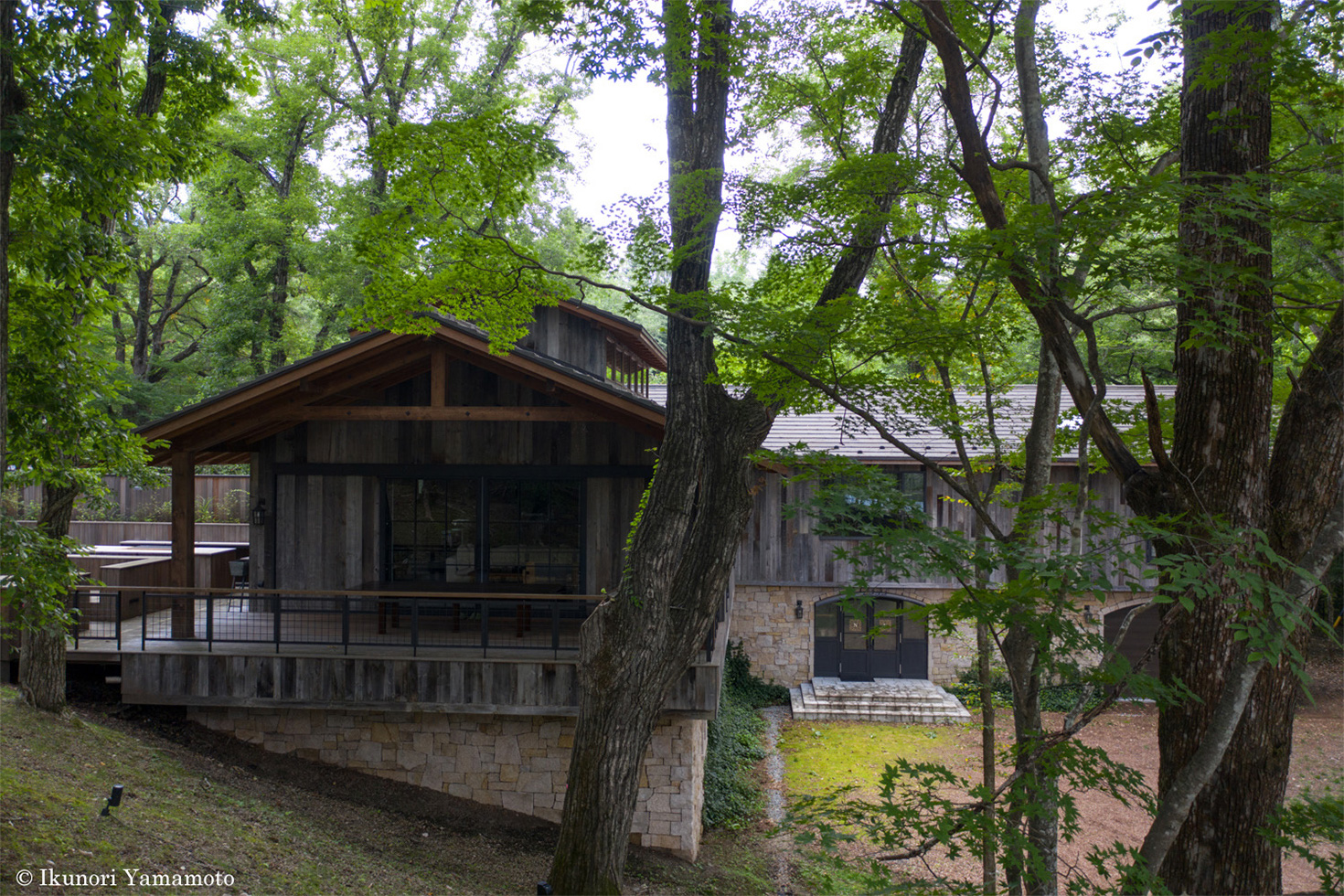 A holiday villa located in the rich forest on the hills of Karuizawa. The villa consists of two units: main building and annex, which are separated and placed on fabulously undulated hilly site. Buildings are placed with a distance from the road, which makes strolling possible to be able to relish the richness of its topography. A large outdoor living space and outdoor bath is placed in spaces captured by the slopes, buildings and trees, to be able to enjoy with friends and family. Weather-beaten and snow-bleached wood panels reclaimed from European houses are used on both exterior and interior walls to place the building and forest on the same time line.
| | |
| --- | --- |
| Type | Holiday villa |
| Plot Area | - |
| Total Floor Area | 535.36㎡ |
| Floors | 2 Story |
| Structure | Hybrid (RC + Wood) |
| Photograph | Fumitaka Miyoshi / Ikunori Yamamoto |
Café No.10
Ami, Ibaraki Prefecture, Japan, 2017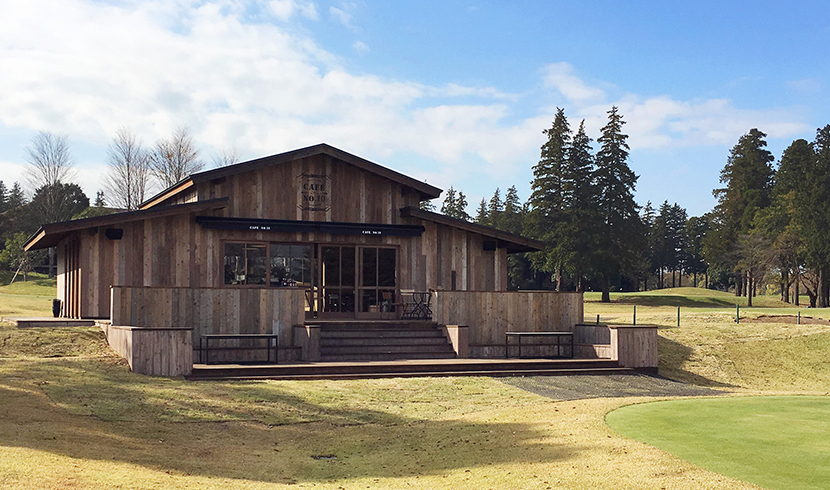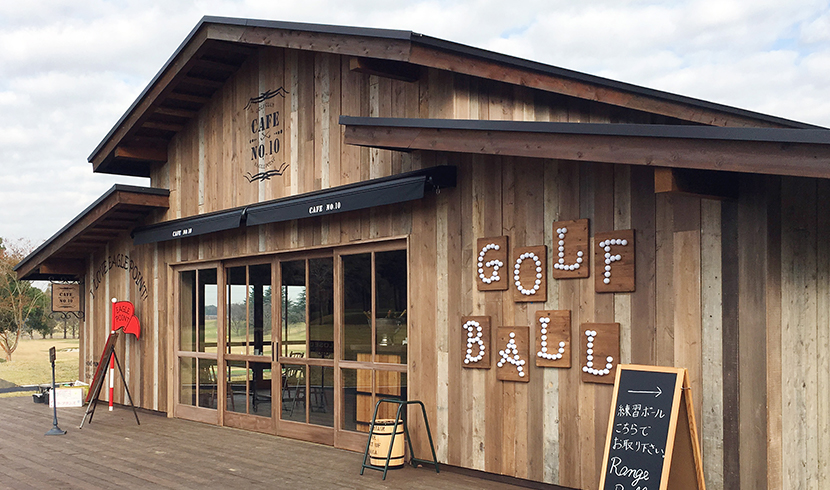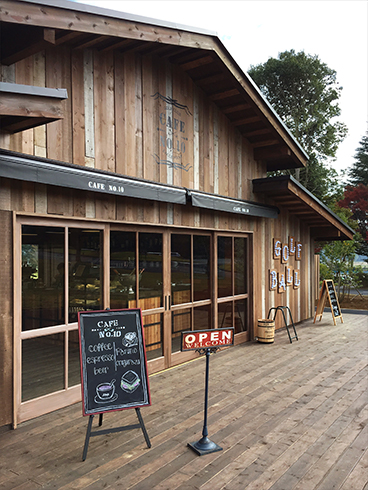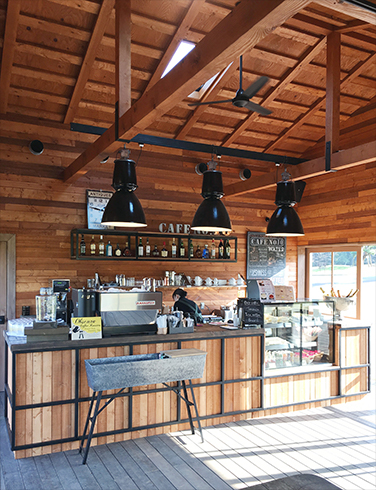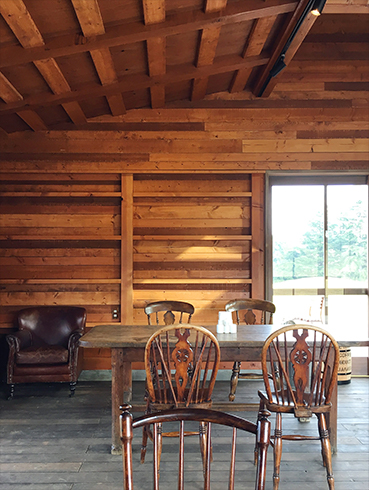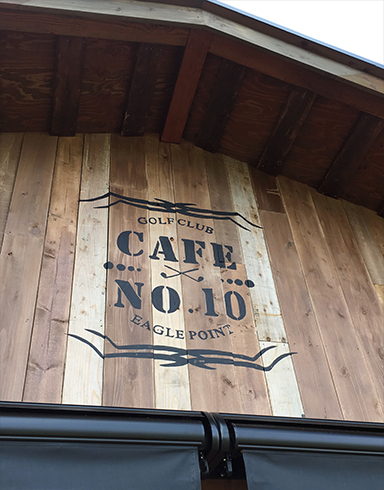 A rebuilding plan for the resting place/ ball hut overlooking 10th hole of Eagle Point Golf Club, a prestigious golf course which hosts LPGA tournaments. The building is deliberately designed as a simple minimalist wooden structure in order to blend into the vest landscape of the site. Wooden plates used interior and exterior are artificially aged as well as antique furniture are used. It is designed as casual space where you can sip a coffee after practicing in the driving range, while waiting your peers to play. Players can stop by before or after a play as well. It can be used as venue for after party of golf competition. Players and entourage can use this space as new type of social space and we hope it would help enhancing the brand of the golf club.
| | |
| --- | --- |
| Type | Ball hut, Resting place |
| Plot Area | - |
| Total Floor Area | 75.35㎡ |
| Floors | 1 Story |
| Structure | Wood |
LakesideServiced Apartments Project
Yangon, Myanmar, 2014-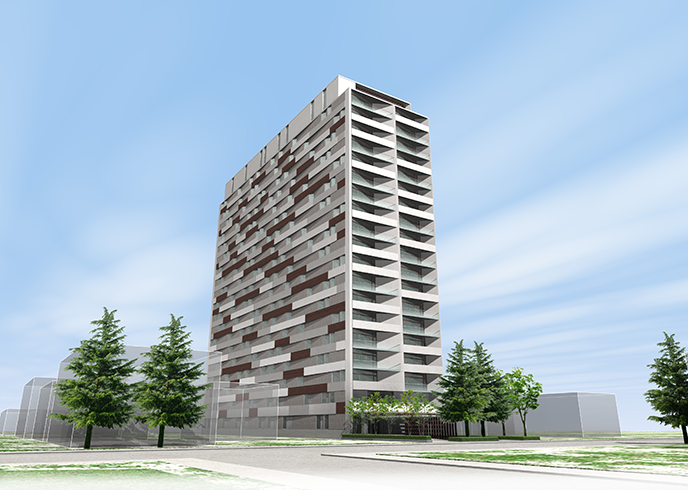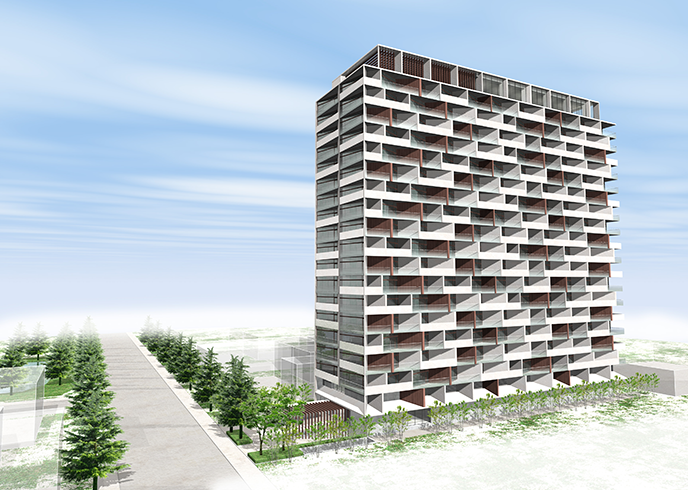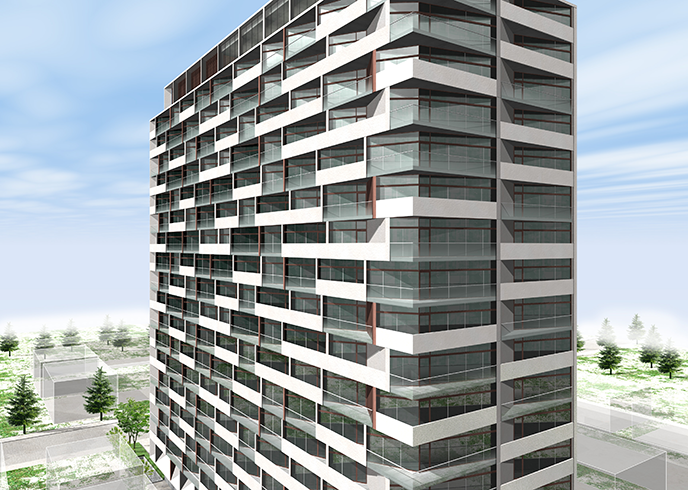 Serviced Apartments project at the prime location of Yangon, Myanmar. Standing at the lakeside area of Inya, which symbolises Yangon. Designing the separating fins of balconies with alternate angles enables residents to take refuge from the gleaming west sun, as well as to enjoy the spectacular vista of the Shwe Dagon Pagoda across the lake. Those fins are shaping the facade design emulating the gently rippling and twinkling water surface of the lake.
| | |
| --- | --- |
| Type | Serviced Apartments |
| Plot Area | 2,066 ㎡ |
| Total Floor Area | 27,504 ㎡ |
| Floors | 1 Underground, 19 Storeys |
| Structure | RC |
YAMA Hotel
Yangon, Myanmar, 2015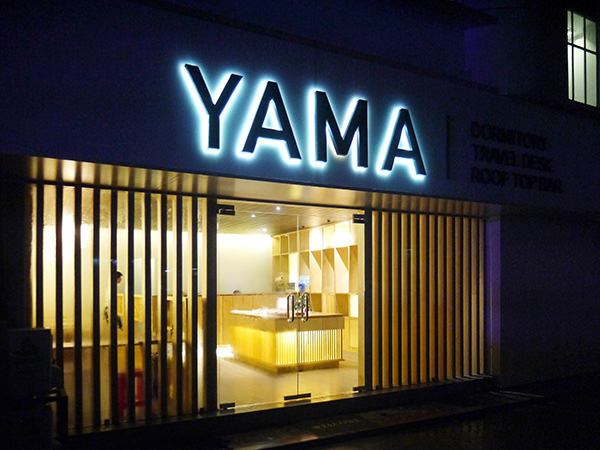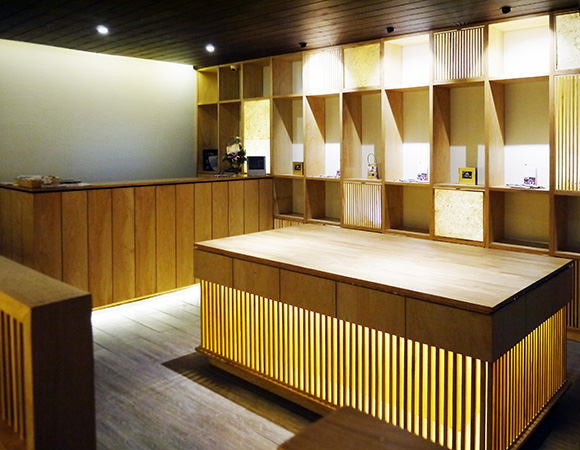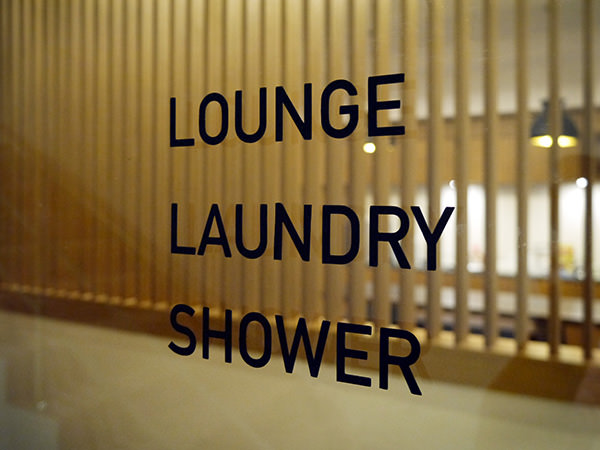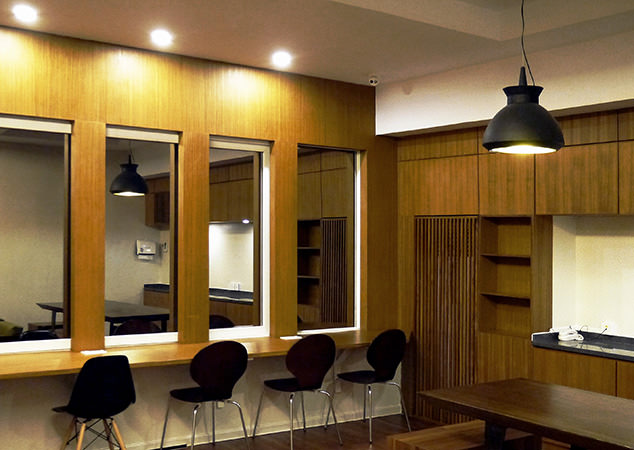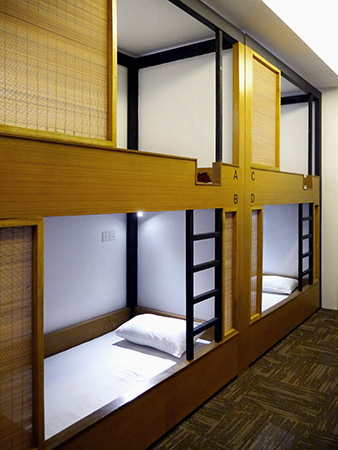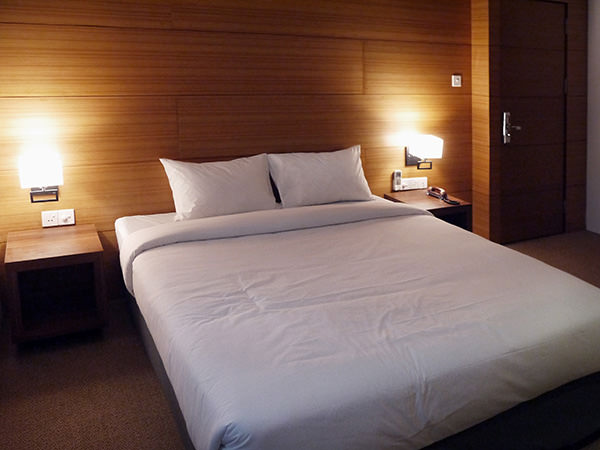 A hotel conversion and renovation project in downtown Yangon. Exquisitely and meticulously designed space, where the Japanese sense of beauty is the primary concept, in combination with sophisticated operation provided by the Japanese hotel operator, is delivering the best service and quality. Lobby and common area are designed to be relaxing, and at the same time, to wonder or stop by lightheartedly. Despite a low budget dormitory type hotel, we have designed thoroughly from furniture to minute details of the building. The local carpenters and craftsmen have done a good work to deliver a space where visitors can meet and mingle.
| | |
| --- | --- |
| Type | Dormitory & Hotel |
| Plot Area | 125㎡ |
| Total Floor Area | 850㎡ |
| Floors | 8 Storeys + Penthouse |
| Structure | RC (Conversion & Renovation) |
Sriracha Serviced Apartments Project
Sriracha, Thailand, 2015-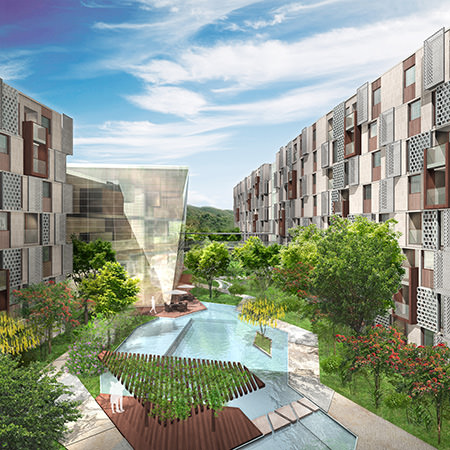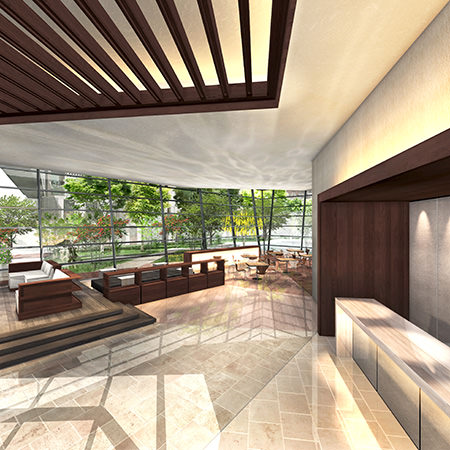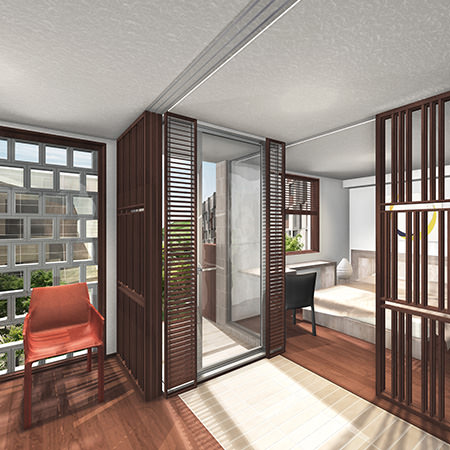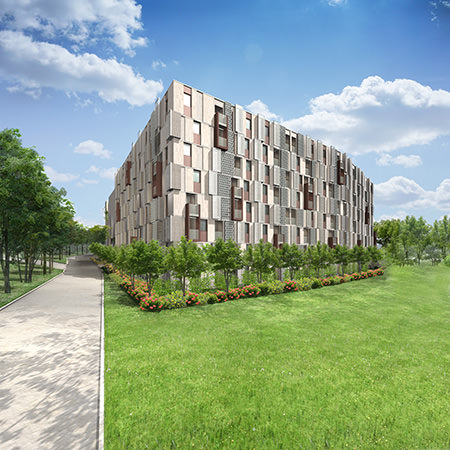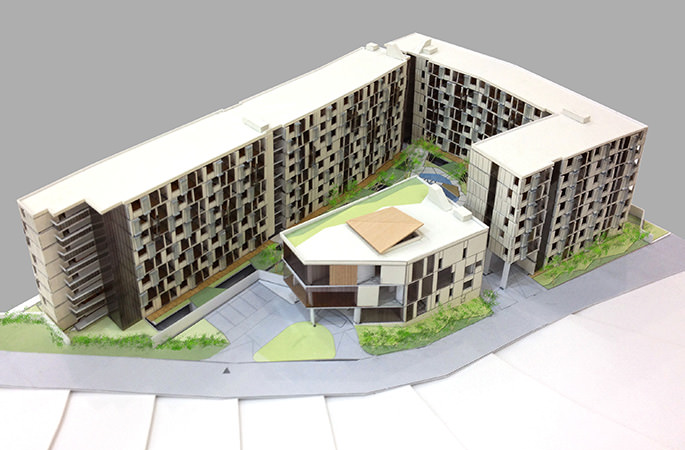 Serviced Apartments project in Sri Racha, Thailand, and is planned as the residents for Japanese expats. A spacious and rich courtyard is placed in the centre so that the residents can enjoy at maximum, the changes in seasons through natural elements such as wind and rain. Residential buildings are l to lure the wind. Doma-like 'Ryo-Ma = Cool-Space' which is an important aspect of Japanese traditional houses, so that the cooling wind sweeps past through the house. Club House building is equipped with Restaurant, Gym, and Spa, which form a part of public place where residents communicate and mingle.
| | |
| --- | --- |
| Type | Serviced Apartments |
| Plot Area | 5,756㎡ |
| Total Floor Area | 19,352㎡ |
| Floors | 1 Underground, 8 Storeys |
| Structure | RC |
Ginza Steak
Minato-ku, Tokyo, 2015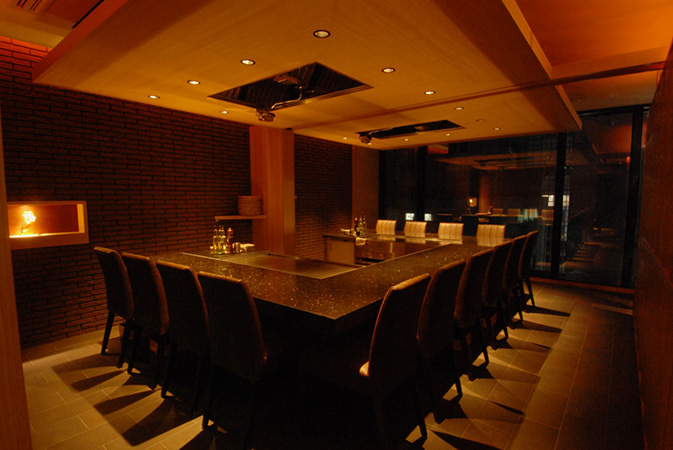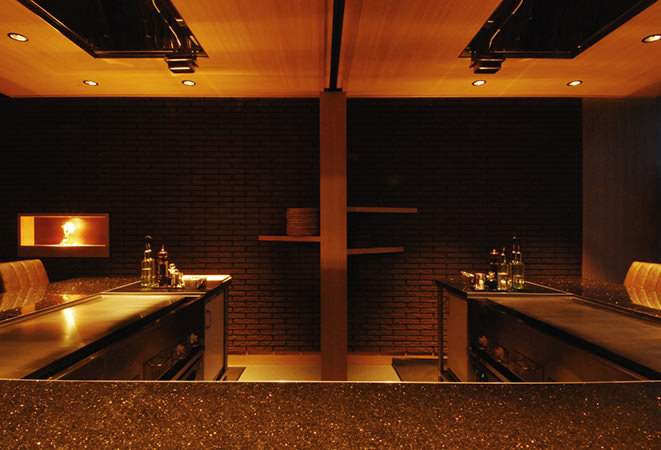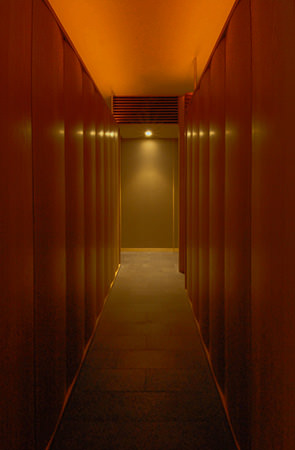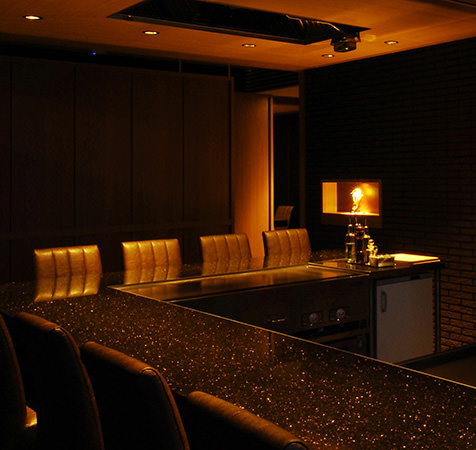 Private Room version of the restaurant, 'Ginza Steak' which provides the A5 ranked beef in a fixed rate price. The concept is to treat the iron plate as the 'Stage' to relish the special time with highest quality of meet combined with the most sophisticated cooking techniques. Private rooms are centred around iron plates, where materials and colours are set to flatter the wine and meat. The surface of inner walls are designed in 'arch rise' fashion with 'U-Zukuri = Scrubbed textured finish' with distinct wood grains in order to showcase the Japanese tradition and technology for foreign visitors.
| | |
| --- | --- |
| Type | Restaurant |
| Total Floor Area | 89.9㎡ |
Ginza no Sobaya
Minato-ku, Tokyo, 2014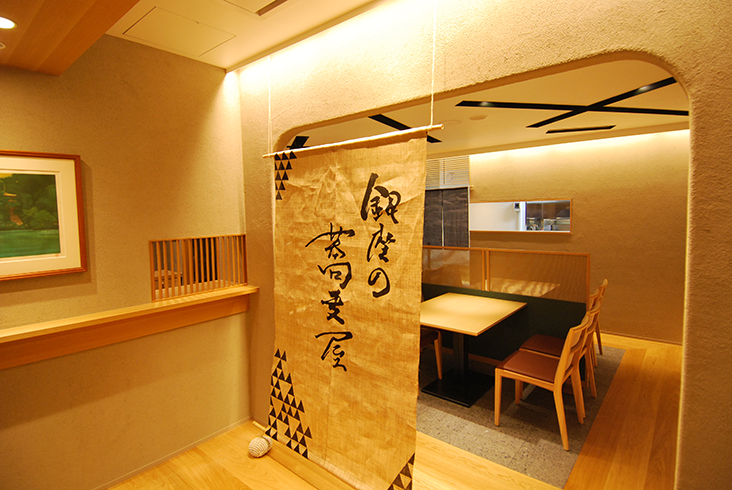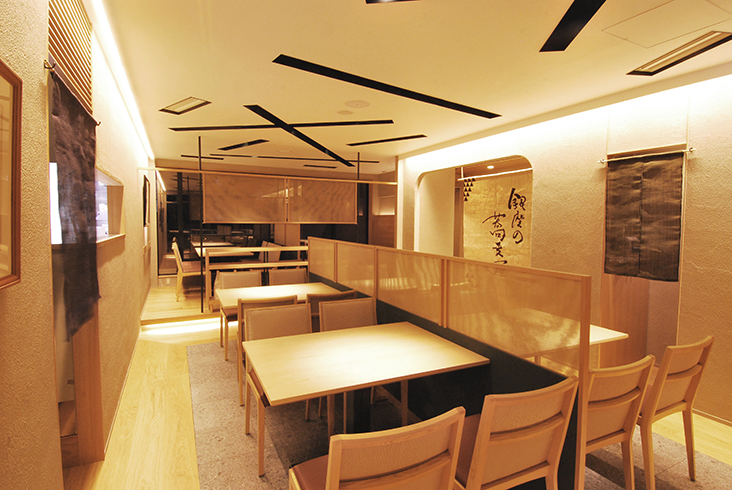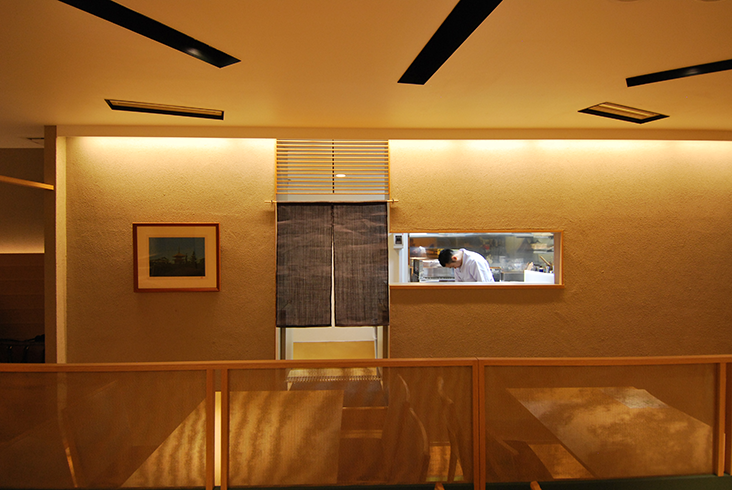 A design project of an aspiring restaurant, which extracts innovations from the very traditions of Ginza itself, and spread out. We place 'public' as a keyword for places where 'Soba' is consumed. The concept for the design is to embody 'public-ness' and flexibly respond with 'various collaboration' of materials. Our ultimate aim is an Architecture flattering 'Soba' itself by delivering fun and joy, which are at the centre of the act of having 'Soba.'
| | |
| --- | --- |
| Type | Restaurant |
| Total Floor Area | 89.9㎡ |
Golf Club Condominium Project
Yangon, Myanmar, 2013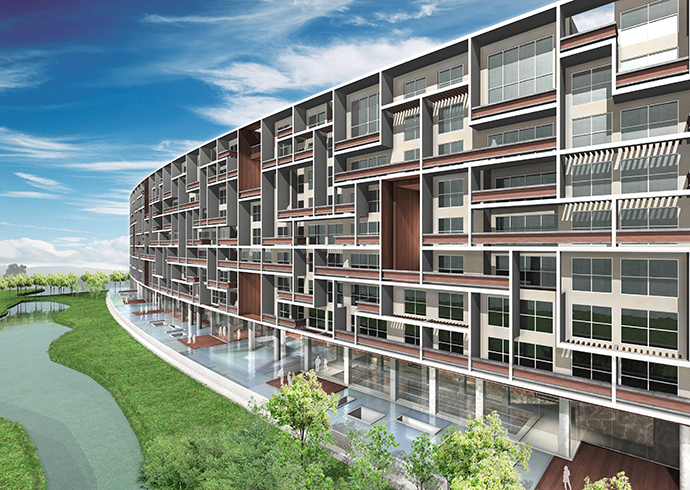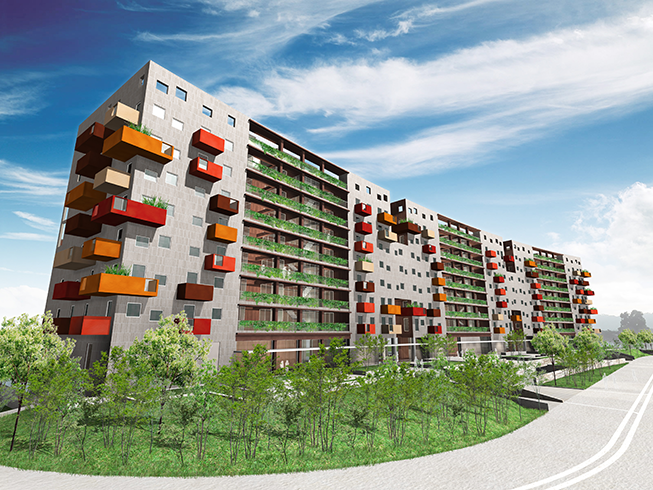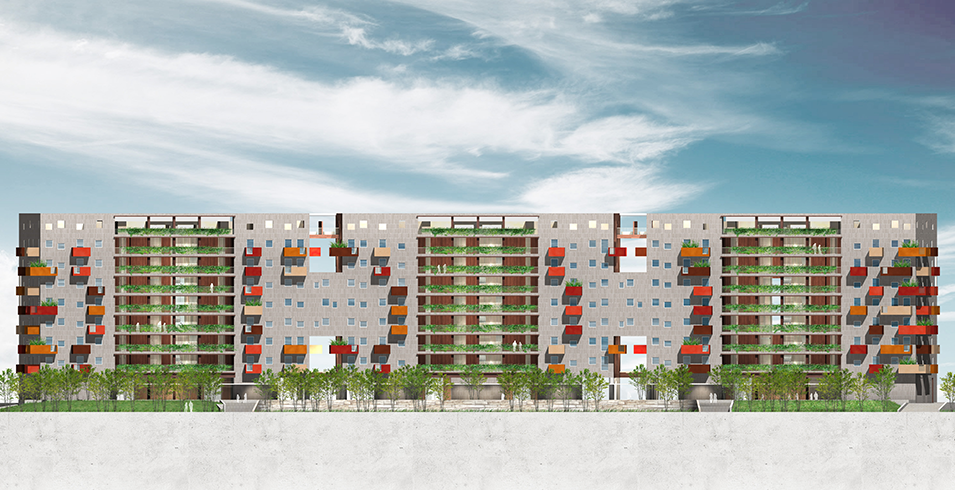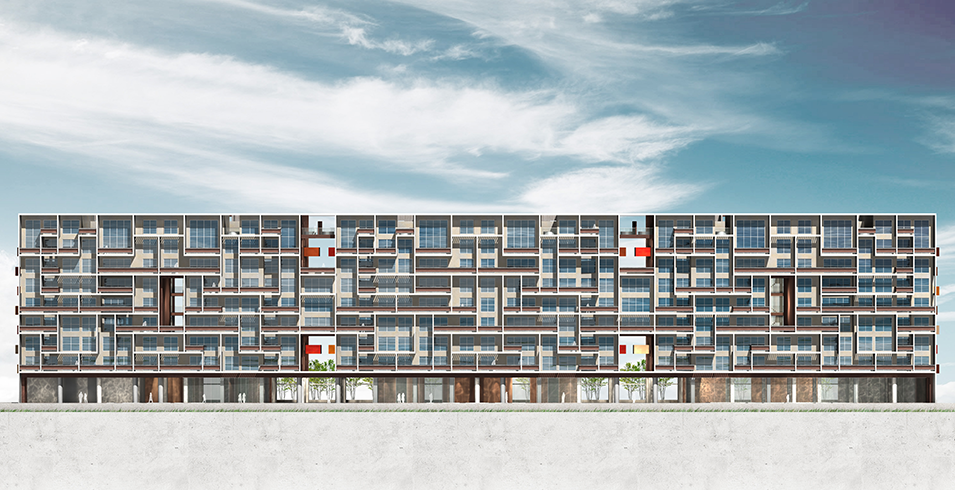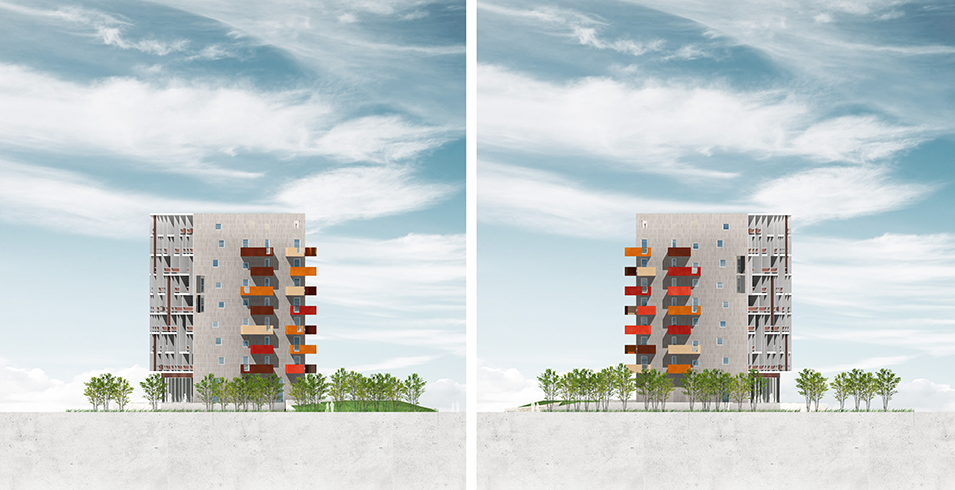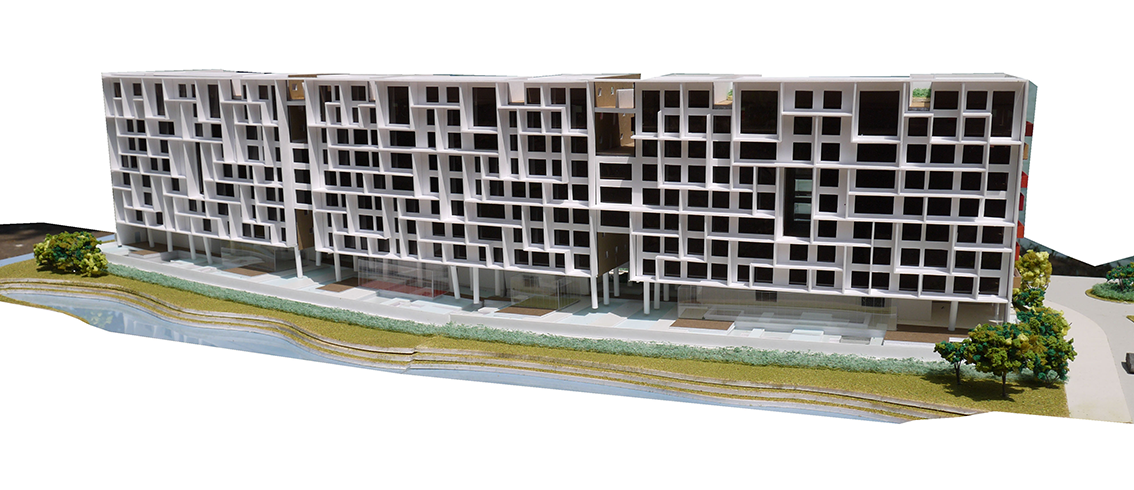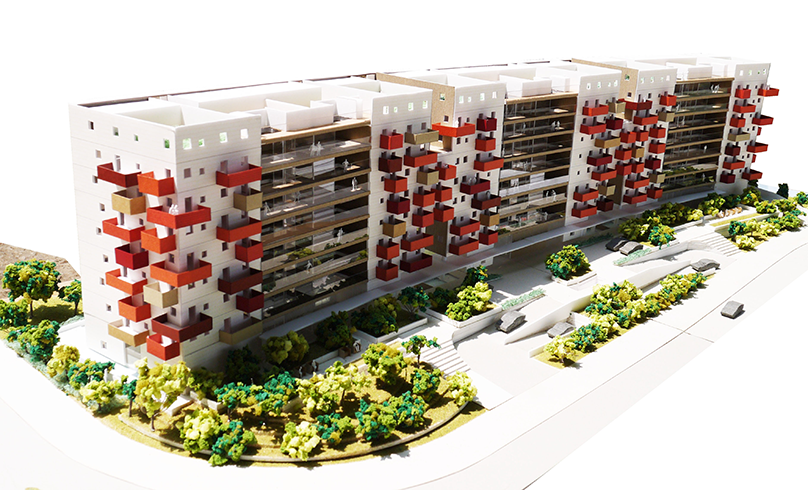 A condominium project overlooking the short course of the golf course. The aim of the project is to provide a luxurious life style combining golf in the daily life, since it locates at the commuting range to downtown Yangon. In order to minimise the influence of wind on the fairway, piloti structure on ground floor and porous design on the higher floors. Deep balconies, which prevent direct tropical sunlight, are intentionally curved in order to disperse residents looking at players.
| | |
| --- | --- |
| Type | Condominium |
| Plot Area | 8,722㎡ |
| Total Floor Area | 17,115㎡ |
| Floors | 1 Underground, 8 Storeys |
| Structure | RC |